30th June, 2017, 8:48 AM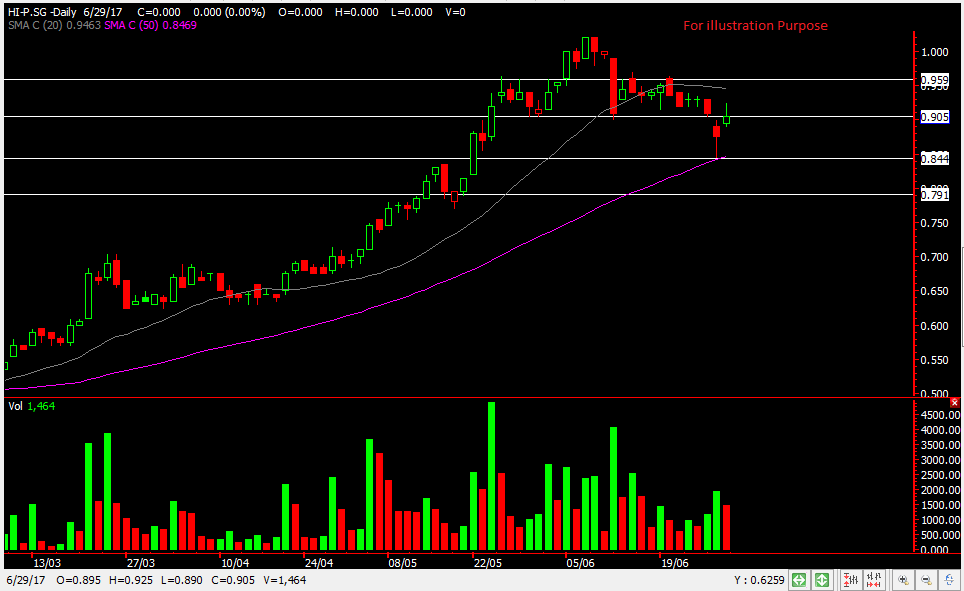 Hi-P a tech related stock tried to rebound after hitting the 50 days moving average support. It rebound and couldn't close above the previous support which turned to a resistance now. It closed at 0.905 just at the resistance.
We'll be looking for a short as long as Hi-P stays below 0.905 with a cut loss of 0.965 and with a possible downside target of 0.845 then 0.795. We'll ensure that there is enough liquidity first.
We'll be using poems CFD and not doing naked short.
Yours
Humbly
Kelwin&Roy