27th February, 2019, 4:17 PM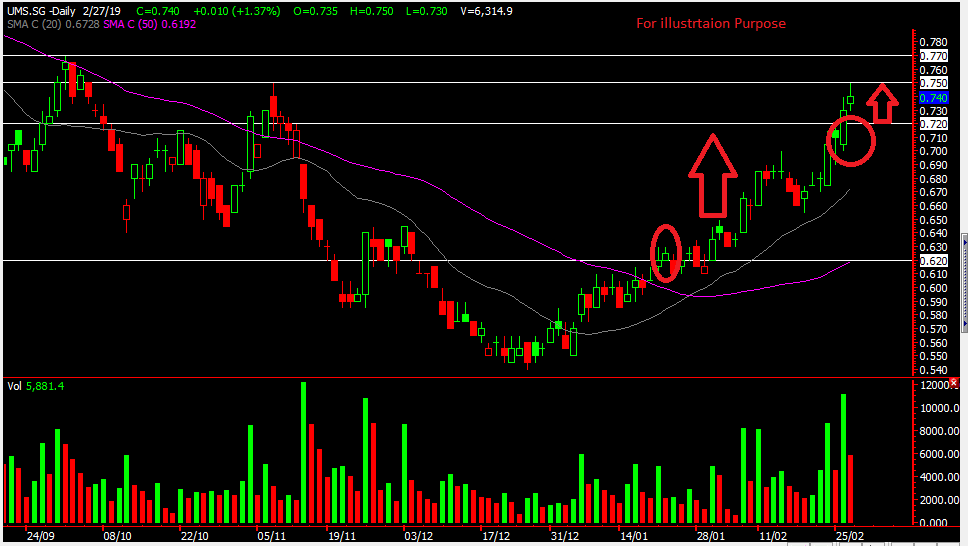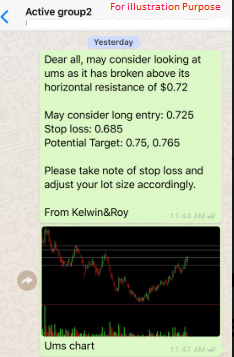 Chart Source: Poemsview 27th Feb 2019
UMS continues its uptrend along with other electronic counters like AEM, Hi-p and valuetronics.
UMS actually reported its results yesterday with a fall in profit of 17%  which market could be expecting as electronics sector was generally softer. Its forward guidance wasn't that bleak sighting that the long term outlook remains upbeat which brought cheers to the counter. And after analysing its results and price action we felt that UMS might have the potential to move higher.
Our EXCLUSIVE CLIENTS were once again alerted on this trade analysis for them to PLAN, PREPARE and PROCEED. In fact UMS has a stock that we were watching since Jan when it was $0.62.
Volume came in for UMS yesterday which helps to validate the breakout. UMS continues to move up this morning reaching our first target of $0.75.. $0.75 could be a tough resistance to beat but crossing above that might see it move to $0.77 so we're watching the levels.