30th August, 2016, 3:03 PM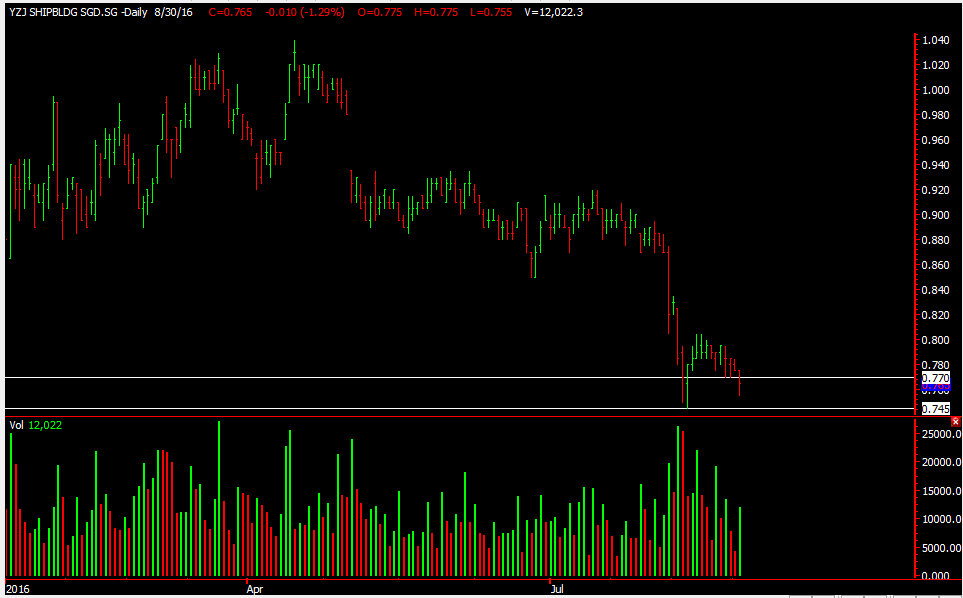 Yzj shipbuilding a stock we mentioned before back when it was at 0.865.
http://singaporehumblestock.com/2016/08/09/yzj/
It has broke its support of 0.77 might head to 0.745 then 0.66 as we can see from zooming out to the 10 years history. Yzj seems weak to us, with recent results not good and its planning to lay off workers too and the shipping industry doesn't seem rosy for now.
Additional news about hanjin shipping also further dampens the shipping industry.
http://www.wsj.com/articles/hanjin-shipping-moves-closer-to-bankruptcy-1472532479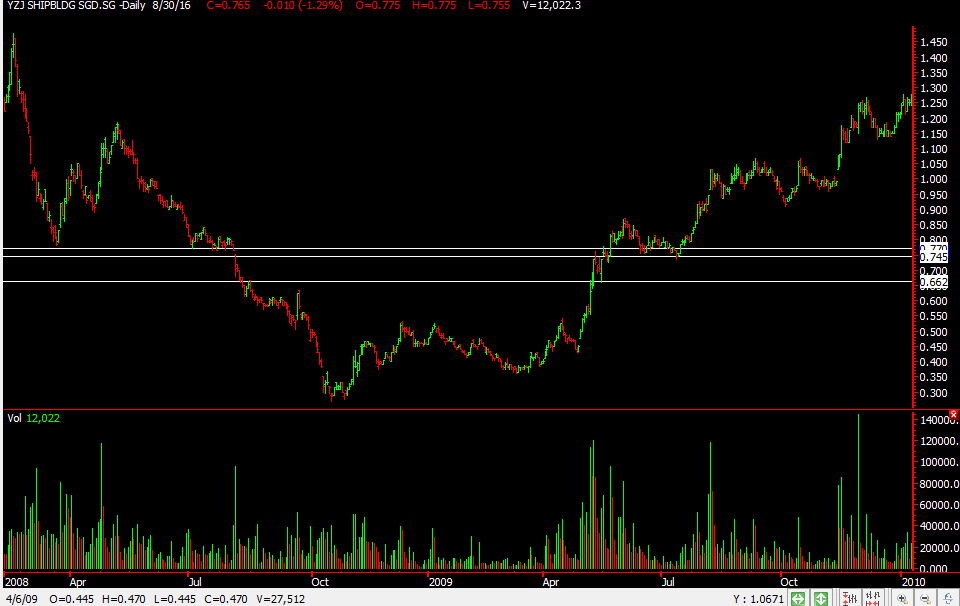 Yours
Humbly