22nd August, 2016, 3:12 PM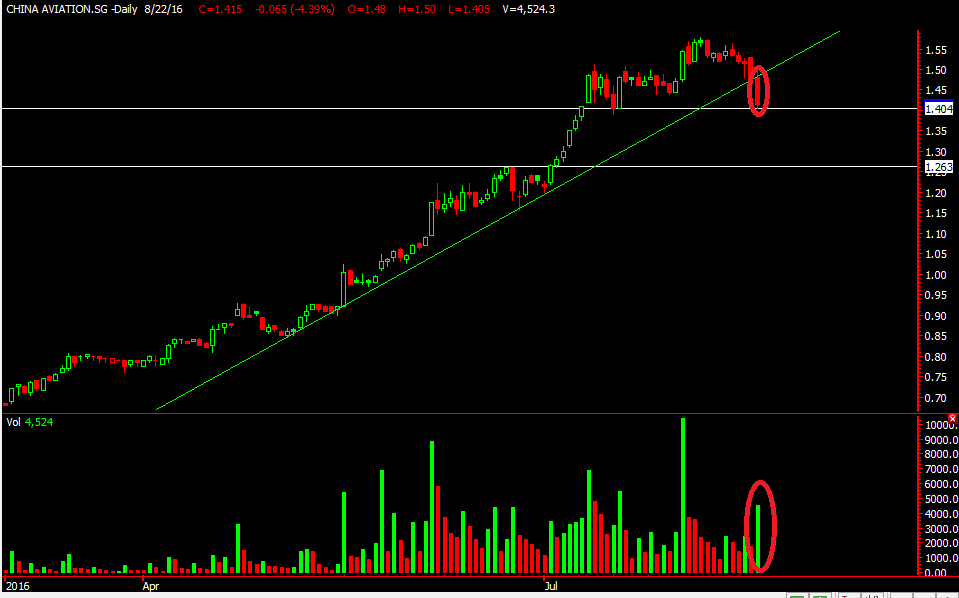 China aviation or CAO for short has broken down from its uptrend line today. In fact an earlier msg has been sent to our CFD clients last wednesday for short  at 1.515. It has come down to a low of 1.405 today. Not too bad in our humble opinion.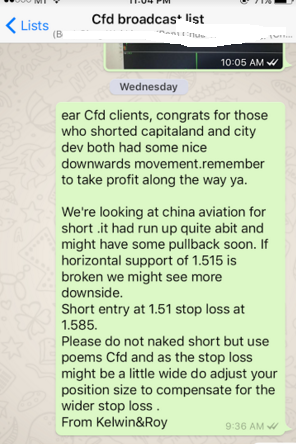 So what now? We still think that there might be more downside for this counter and would eventually target around 1.265. So if it breaks 1.405 we would add more shorts but in a smaller quantity. Our stop loss would be 1.455.
Yours
Humbly