31st July, 2016, 3:38 PM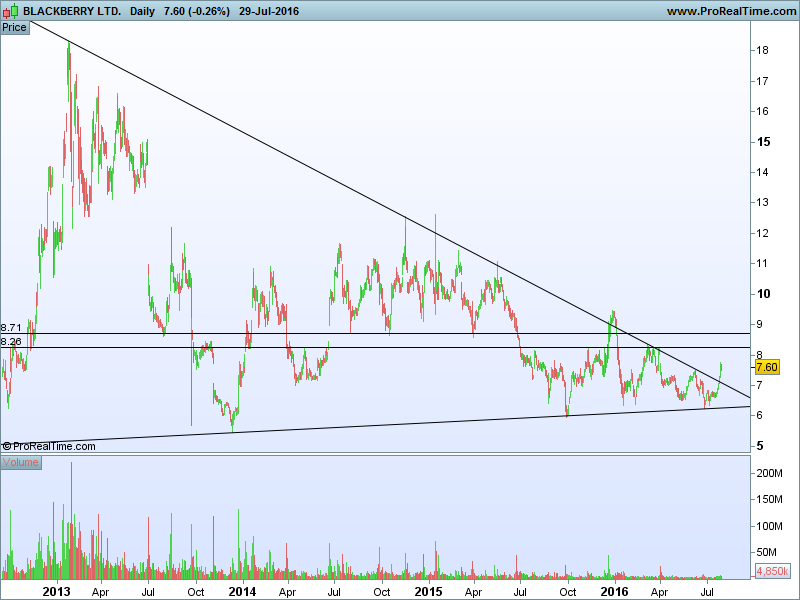 Blackberry, once the darling of the Techworld and Wall Street, has been in a long term downtrend for the past few years.
From the chart, we can see since 2013 , it attempted to break out of the downtrend line twice only to drop below into the downtrend line again. However, we also note that Blackberry has formed a series of higher low since 2013,  and it recently it broke out of the downtrend line again for the 3rd time since 2013. But Volume is not high for this recent breakout so it would be prudent to observe more to validate the breakout validity.
We shall observe its price action and if it pullback and stay above the downtrend line, it could be a encouraging sign, signalling  a potential change of trend in blackberry. If its rally can be sustainable,  the first resistance could be 8.26 follow by 8.71 .
Meanwhile we shall observe its  price action first and shall share again if there are any interesting entry setups for it .
Yours
Humbly