23rd March, 2022, 2:19 PM
Wilmar broke out of its $4.77 horizontal resistance line and moved up further. We're seeing a re-test of this resistance turn support and if it manages to hold steady, we might see Wilmar testing the round number resistance of $5. There was a huge volume increase yesterday and with today's pullback on lighter volume is considered healthy to us.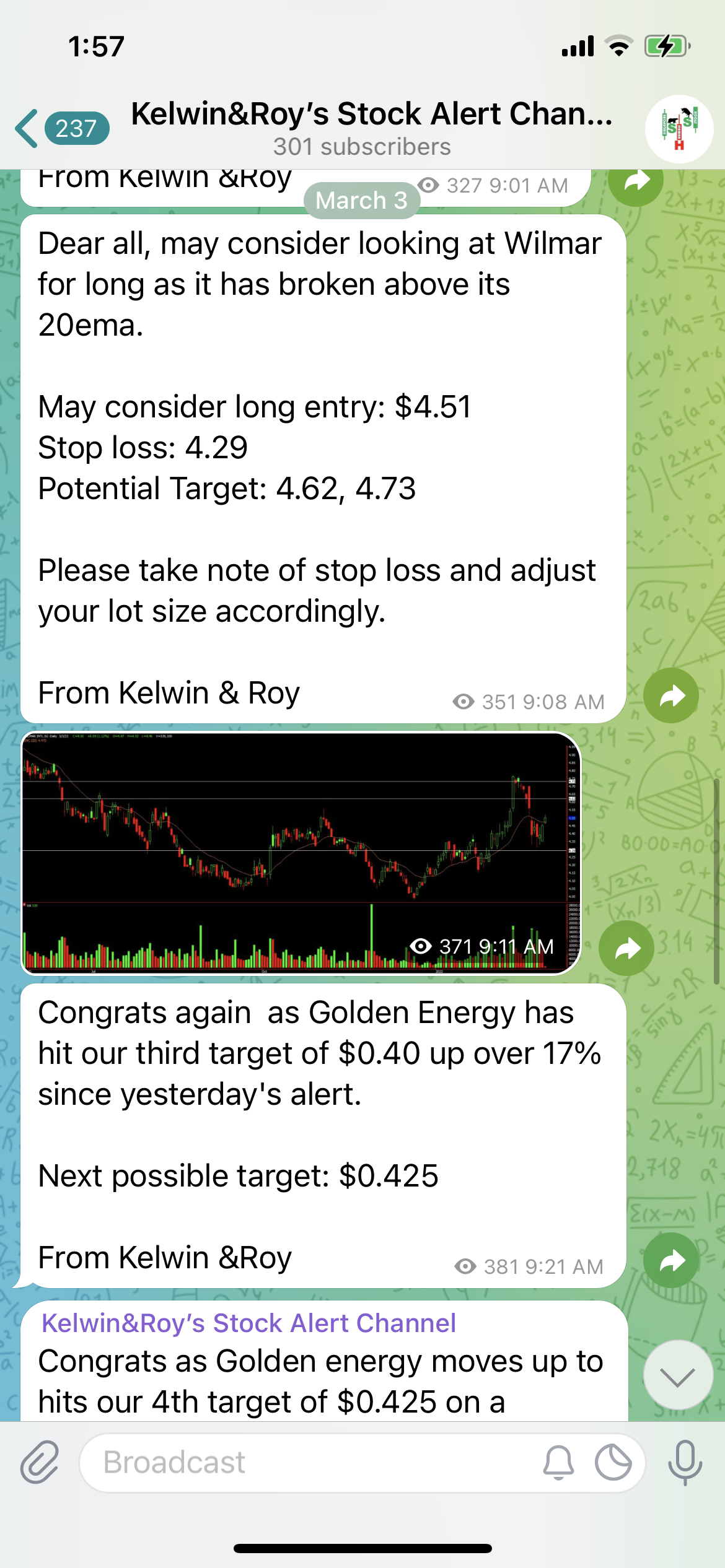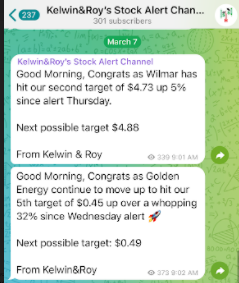 Wilmar has been a counter we've been eyeing since 2 months ago in Feb was it was just trading at $4.43. It has since then moved up over 10% and might be looking to challenge the $5 resistance which more profit taking might come in. Looking out for that!
Want to be alerted earlier before the breakout?
Want to know what stock we're looking at next?
Be our EXCLUSIVE CLIENT and be alerted earlier to not miss out!
Yours
Humbly
Kelwin&Roy