23rd March, 2021, 7:00 AM
Image source: Capitaland.com
By now most of you should have heard the news of Capitaland restructuring and the planned listing of Capitaland Investment Management (CLIM). The propose of this overhaul is meant to sharpen the group's focus on strategic growth and create shareholder value.
The real estate behemoth is looking to split itself into two: the real estate development business will be placed under private ownership, while the investment management platforms and lodging arm will be consolidated into a newly created entity called Capitaland Investment Management . (CLIM)
CLIM will hold the managers of all the group's listed real estate investment trusts (Reits) and business trusts, as well as selected unlisted funds currently managed by CapitaLand. The lodging business, including the serviced-residence management platform under The Ascott Limited, will also become a part of CLIM.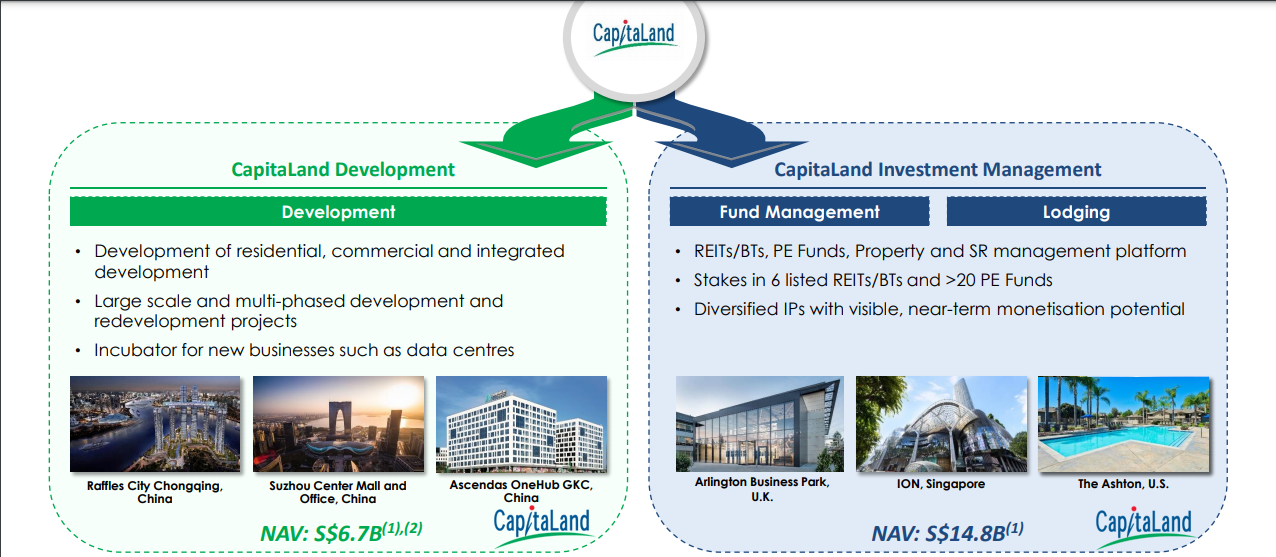 The focus on the new entity is on growth so it might be tough to expect both growth and dividend. Finer details are still being worked out.
This restructuring will separate the capital-intensive and longer gestation property development business and assets.
Capitaland will be privatized and this will make it better able to ride the property development cycles to optimize the returns while CLIM will have the flexibility to choose they type of projects to participate in.
CLIM's investement portfolio will include over $10.1 billion worth of high-quality income generating properties.
Analyst are generally positive on the proposal.
So now for Shareholders of Capitaland, what do you get? 
Well, if you remember just over a week ago we posted on Capitaland breaking out and  a potential recovery play. If you managed to get in then then here's what in it for you.
For every 1 share of CapitaLand you have, you would get
1 CapitaLand Investment Management (CLIM) share worth a book value of $2.823
0.155 CapitaLand Integrated Commercial Trust (CICT) units worth $0.328
$0.951 in cash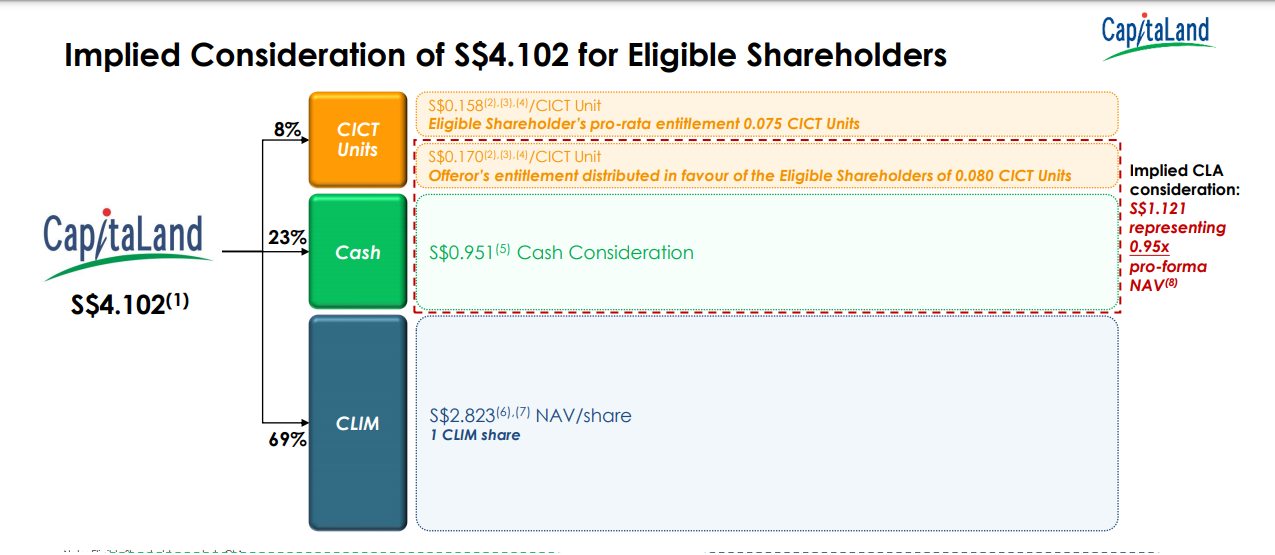 Well, Capitaland's price looks like it might gap up to around $3.60-3.80 range. Fingers cross and hoping that those who entered at $3.23 might see a nice upside.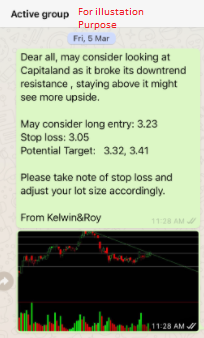 Want to cut through the noise and get such trade alerts straight to your handphone?
Then be our EXCLUSIVE CLIENT and find out how much value is waiting for you!
See you onboard soon!
Yours
Humbly
Kelwin&Roy