15th March, 2016, 4:22 PM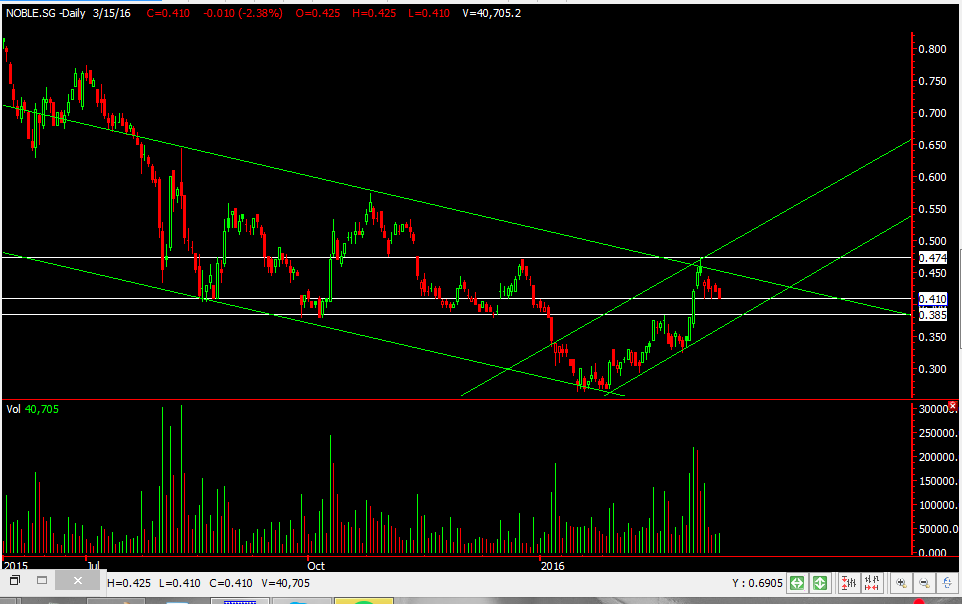 Just a quick update, we share noble on 8th march(just scroll down) with the same chart, its currently down to 0.41 from that resistance line we drew at 0.475. There is a horizontal support at 0.41 and if that breaks we might finally see it move towards our target of 0.385. Keep a close eye.
And oh yes, remember we don't believe in quick riches, so what we share here are not stocks that we expect to move immediately in the direction we would like. It takes time =) Slow and steady .
Look at yuuzoo too, we shared it on 3rd march and its been close to 2 weeks and today we see it moving close to our target of 0.18
Yours
Humbly