8th March, 2016, 11:48 AM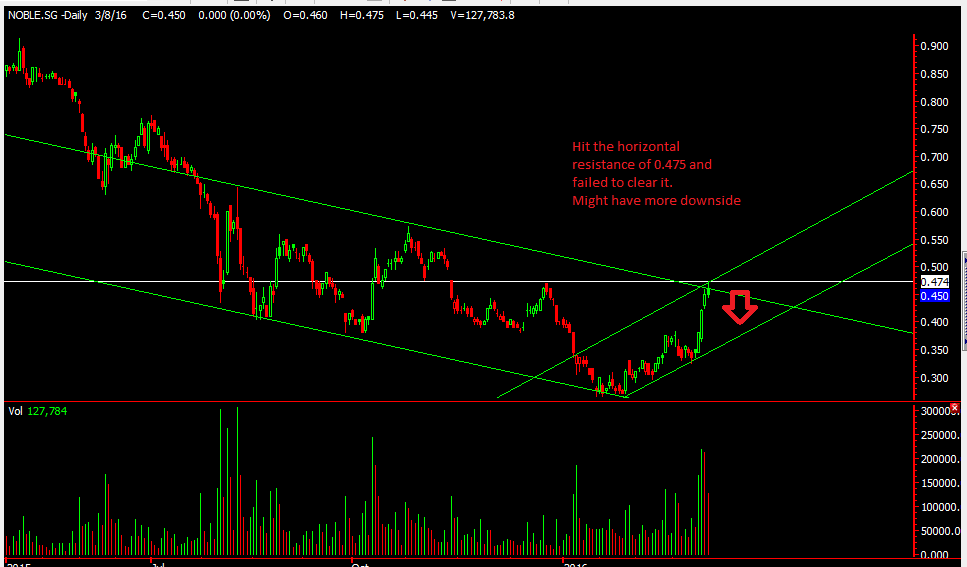 Its mid week and market started to profit take from the strong run up last week.
Noble group has hit the horizontal resistance of 0.475 and failed to break through it. It also coincide with some trendlines that we drew. If we were to short , we would short at current price and be prepared to cut loss at 0.48. Its a nice risk reward ratio if we're aiming to about 0.39 cents as a support. =)
We would use CFDs to short and not do a naked short.
Yours
Humbly