15th May, 2016, 3:01 PM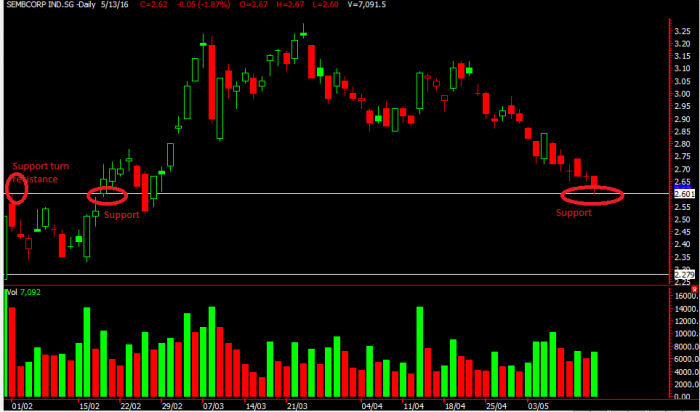 Hi Dear Friends,
Sorry for not posting for quite awhile as we are were busy with some admin stuff and were unable to post but our clients still got regular update and managed to profit from the may sell down .
Today we are looking at sembcorp industry, it has reached the support of $2.60 and if this support holds we might see a temp rebound but we are not that optimistic that this will last that long. So overall we are looking for it to break 2.60 and head further south. Remember your stop loss which we will put at $2.75 if we were to short.
We will try to update more on the STI soon and lets continue to see if sell and go away in May continues. Have a blessed week
Yours
Humbly