29th December, 2017, 12:17 AM
Chart Source: Poemsview,  Date(28 december 17)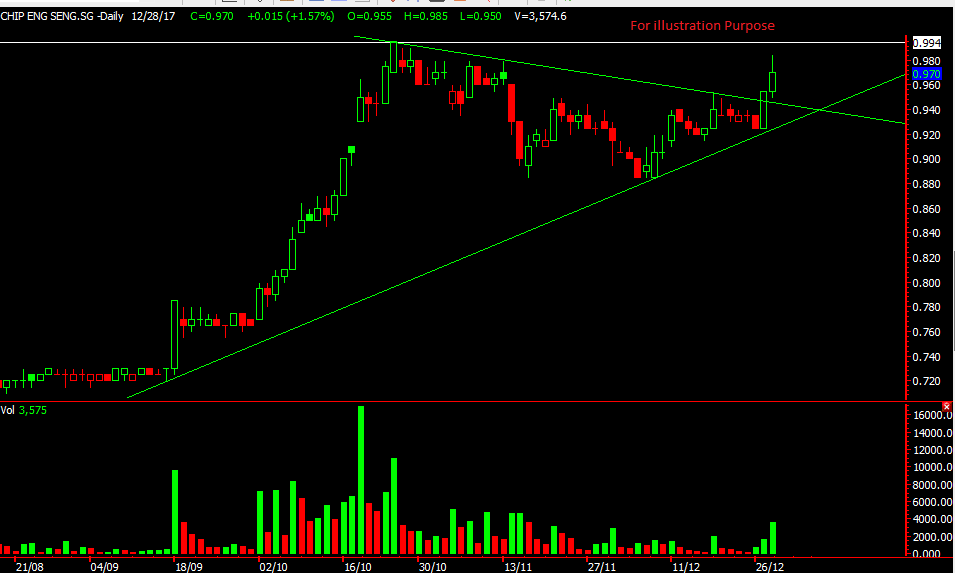 Chip Eng Seng along with other construction/property developers counters had some movement yesterday and today.  These counters were moving and we were glad to have caught them.
It has broken out of the downtrend line we drew and continue its charged up.
In fact our exclusive clients were informed earlier this morning right before Chip Eng Seng moved at 0.955 and would have ride the nice wave up.
Want to be part of this exclusive client list that was alerted earlier on trade analysis? Given such a market condition, it is always good to stay ahead and be alerted!
Open A Trading Account With Us and don't miss out anymore. We got a team of top tier remisiers waiting to serve you.
Yours
Humbly
Kelwin&Roy