29th November, 2016, 12:50 PM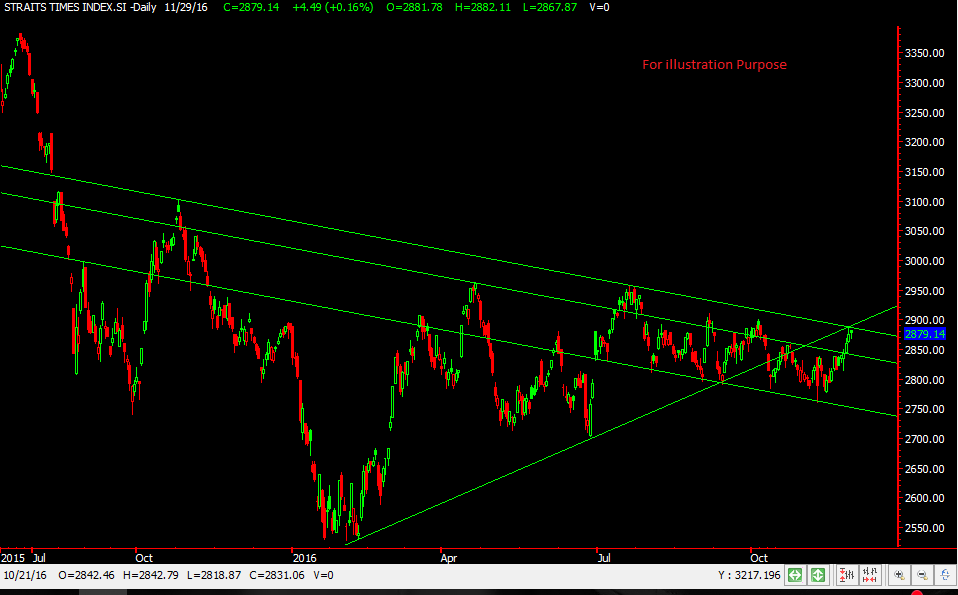 Many have been asking about the direction of the STI. So we decided to share our humble inputs. As you can see STI is currently being tested by that downtrend line we drew for the third time and at the same time was also resisted by that short term uptrend line. What might happen is that it could retrace back alittle to test the middle band and from there we got to see if the support holds or break. We'll only take position to go long if the longer term downtrend line is broken.
Will give more updates on STI in the coming days.
Yours
Humbly