14th September, 2017, 11:29 PM
Singapore Straits Time Index – [What's Next??]
Chart  Source: Poemsview,  Date (14 Sept 17)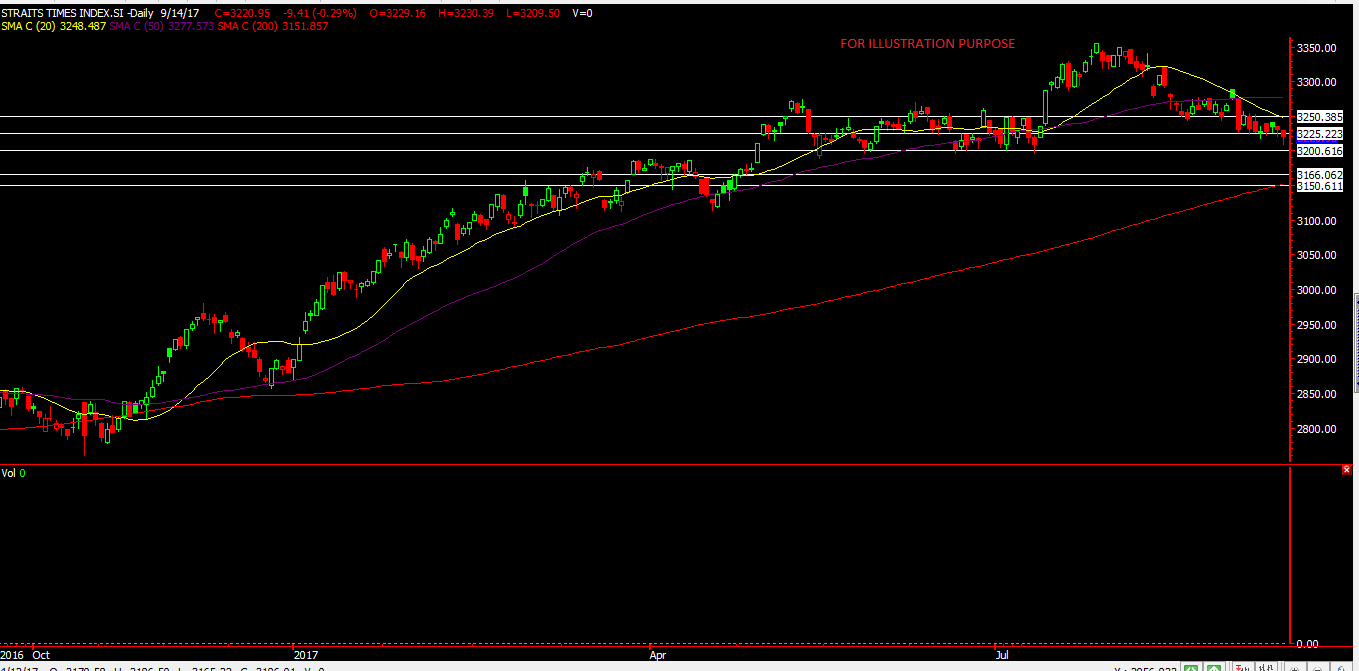 Since our Blog post on Sti one week ago, it had a nice downside to around today low of 3209 area which is quite close to our 3200 target support . Despite other markets having some rally for the past week ( e.g S&P500 had a new record closing this week) , Sti was instead trading in a sideway range closing at 3220 today, which is a indication of weakness .
We can also see the 20ma remains below the 50ma , which is a further indication of Sti weakness. If Sti were to continue its slide and break below the 3200 support level , the next support level may be 3166 follow by 3150 which could be a important support level as it is also its 200ma level.
For Index trading , We usually use a zone to determine the support and resistance level .
Want to know more on how we managed to spot such a move ?
We'll be having a training seminar next Tuesday where we'll be sharing our trading setups for Free so do join us if you're keen to learn by simply register HERE
Yours
Humbly
Kelwin&Roy