21st September, 2015, 3:26 PM
Just an update on the STI, the last we saw it hit the low of 2837 when it broke our horizontal line of 2877 it didn't hit our target of 2808 level missing it about 30 points.
With that it seems that STI looks strong but for the moment is in a sideway consolidation mode. Its friday's closing was below the downtrend line and it seems that we might be testing that first downtrend line again. A break above that might see STI test 2928 level in the coming days. So stay alert. Its an upwards bias from here.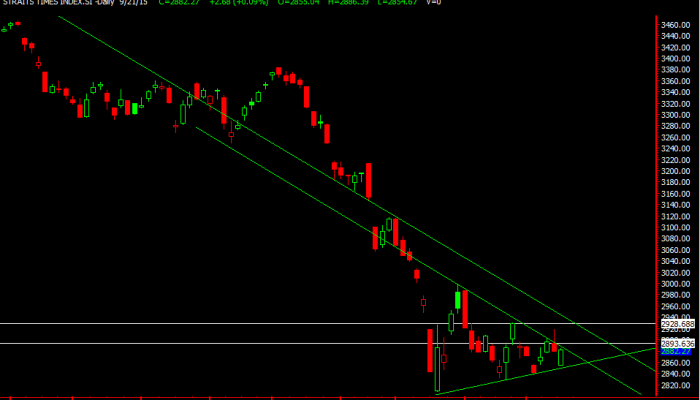 Yours
Humbly