19th December, 2016, 9:24 AM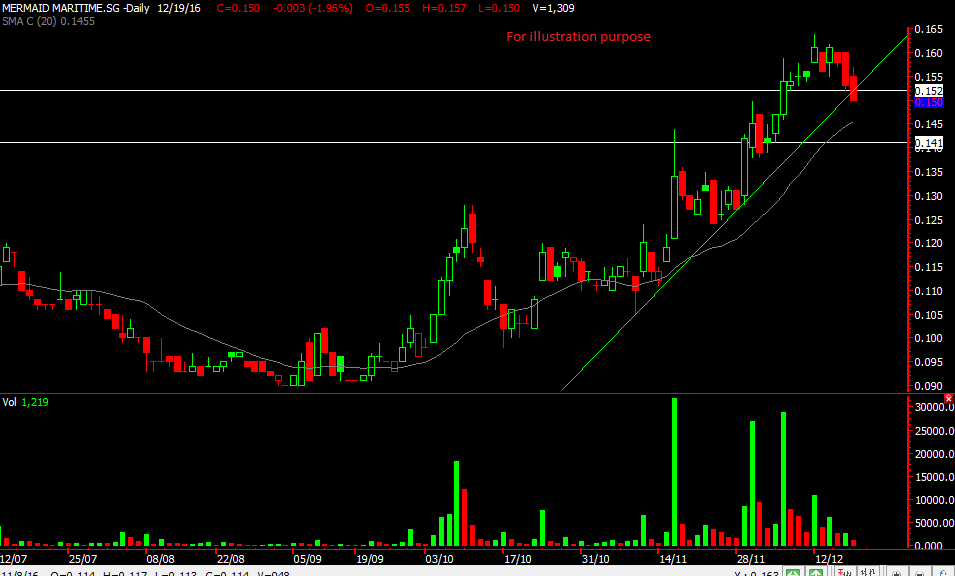 Mermaid had a nice rally but there seems to be some profit taking coming in and it broke the short term uptrend line. It got slammed down at closing to close at 0.15.
Our shorting entry would be below the horizontal support of 0.152 and the downside target might be at 0.141. The 20 days moving average might act as a first level of support.
Our stop loss can be 0.158 or 0.161. We would use poems CFD to short and not do a naked short.
Yours
Humbly