26th October, 2016, 12:58 PM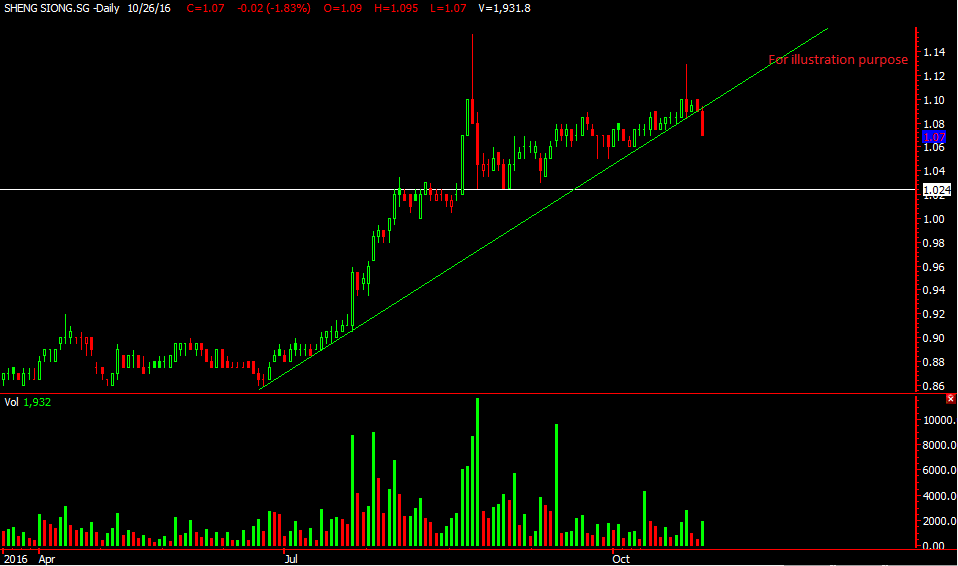 Sheng Shiong caught our attention. A defensive stock but it came down together with the overall market too. Furthermore it broke that uptrend line which we drew and it came down with an increase volume. The current support is at 50 ma which is at 1.065. If that breaks we might see further downside to 1.025 the horizontal support.
Lets see how it plays out the next few days.
Yours
Humbly