10th March, 2016, 2:12 PM
Mobile data price wars are erupting due to the entry of the fourth telco more can be found in the link below from the straits times.
http://www.straitstimes.com/tech/mobile-data-price-war-erupts-m1-halves-prices-following-singtels-lead
With that we decided to cover the charts for our three local telcos.
First starting with M1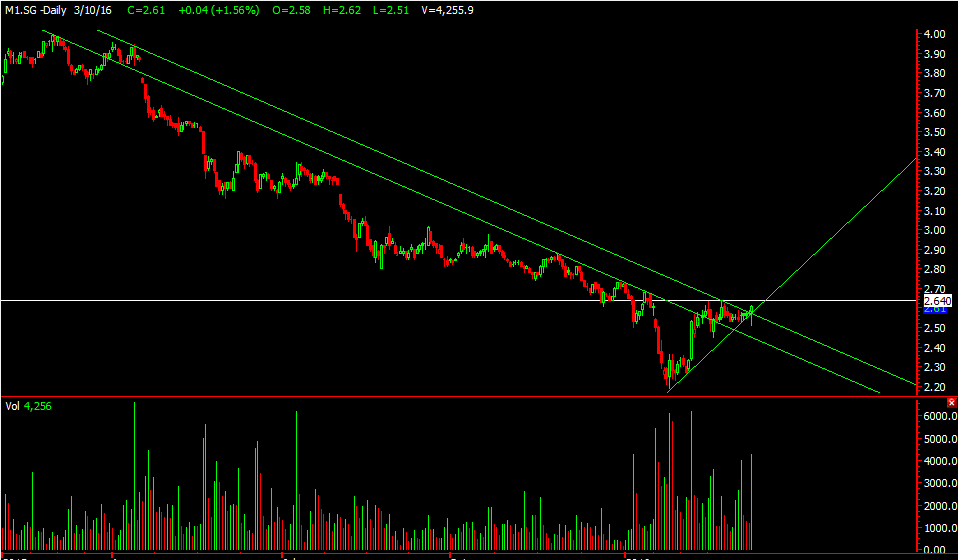 Of the three telcos we found this the most interesting. M1, instead of closing down today it actually closed above its opening price.WOW, that shows us some strength when its suppose to be down due to all the price wars which will potentially eat into the telco's profit. From chart wise, M1 seems to suggest that there might be further upside, with it breaking its downtrend line but does face some resistance at 2.64 if it clears that we might see a nice upside to 2.74 first then 2.87 our cut loss will be at 2.50.
Next up, Starhub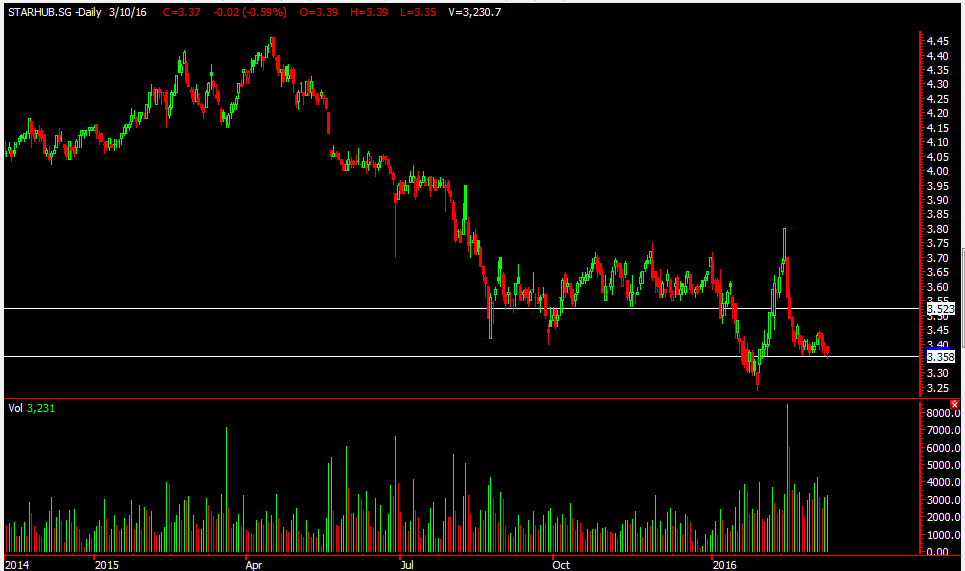 It close down as expected and as u can see is ranging and sitting on its horizontal support of 3.35. If it goes below that we might see more downside to even 3.25 area. We are looking at more downside for Starhub
Last but not Least, Singtel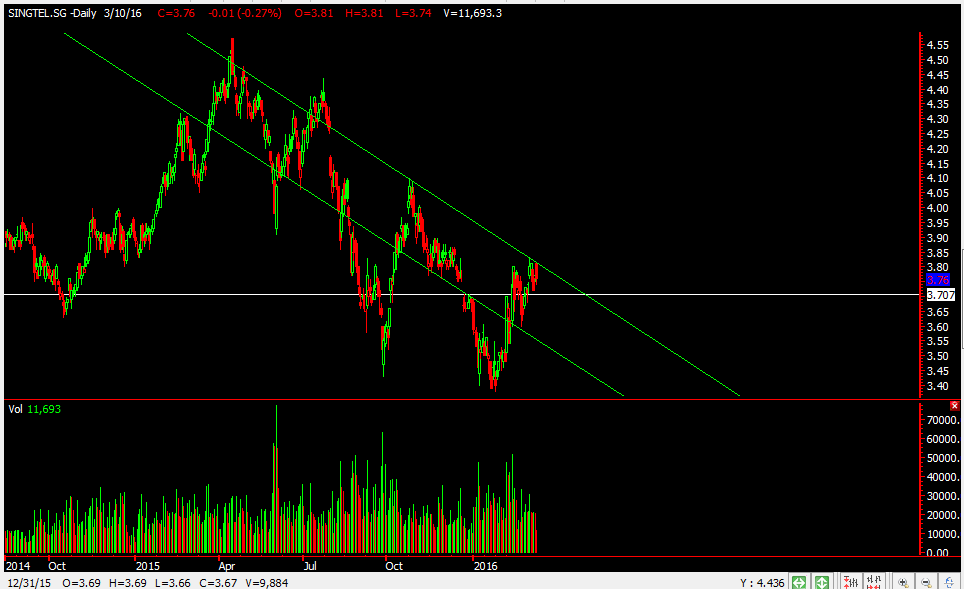 We can see that currently its touching its downtrend line and coming down and we do foresee more downside for Singtel to the horizontal support of 3.70  first then we will plan again.
Yours
Humbly