24th March, 2022, 7:51 PM
It was a good day out in our Singapore market as Prime Minister Lee highlighted a few new measures with regards to adapting and living with Covid-19. Group sizes doubled to 10 and less testing for boarders as Singapore continues to open up. Also, more are encouraged to start returning back to office.
With these new relaxed measures, we saw recovery stocks came into full force. Stocks like ComfortDelgro, SATS, SIA Engineering all came roaring back to life! SATS made it to the top gainer under the STI component.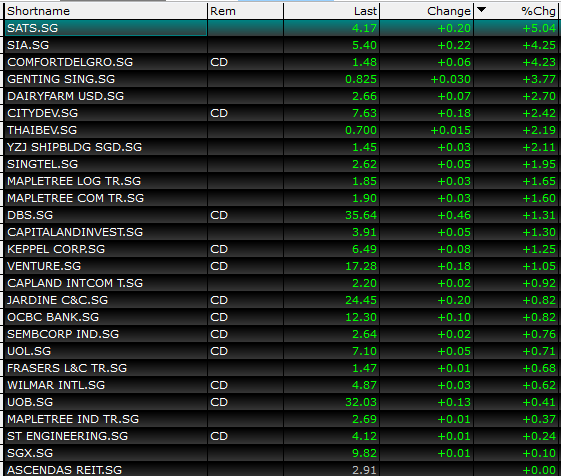 So what's next? What are some of the targets we have for some of these stocks? Let's start with ComfortDelgro first.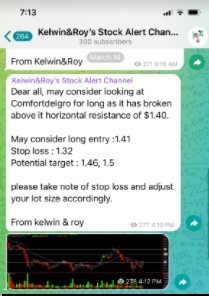 As govt encourages up to 75% of the employee to return back to office, this would have an increase demand in transport services. Trains, taxi, private hirers would see an increase in demand in the coming weeks. For Comfortdelgro, we might see if move towards $1.55 as it looks to break that $1.50 resistance. The mid term target is $1.58 which is around that gap resistance too. An Alert was sent to our clients on 16th March when Comfort was trading at $1.40.
SATS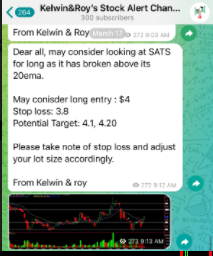 SATS saw a nice upswing of 5% just today enabling us to hit our first upside target of $4.10. We're just 1 cent shy of our second target which we believe it'll hit very soon! As air and sea travel continue to open up , SATS would be a beneficiary of these opening up. $4.29 and $4.41 are the eventual targets we're looking at.
SIA Engineering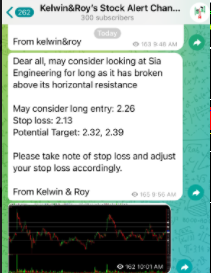 SIA Engineering is another stock we spotted and alerted our active traders just THIS MORNING! It manage to hit our first target of $2.32 and with an increased in volume today we might see the momentum carry on for alittle while more. Next upside target we're looking at is $2.39 then $2.46.
While there are other recovery stocks like SIA, SBS and hospitality stocks like Ascott Trust, FraserHospitality. But of course we'll have to be selective about the stocks we choose as there is not much point in sending everything and clients not being able to take action on any. So with our stringent criteria, the above are the few which we have selected for our clients.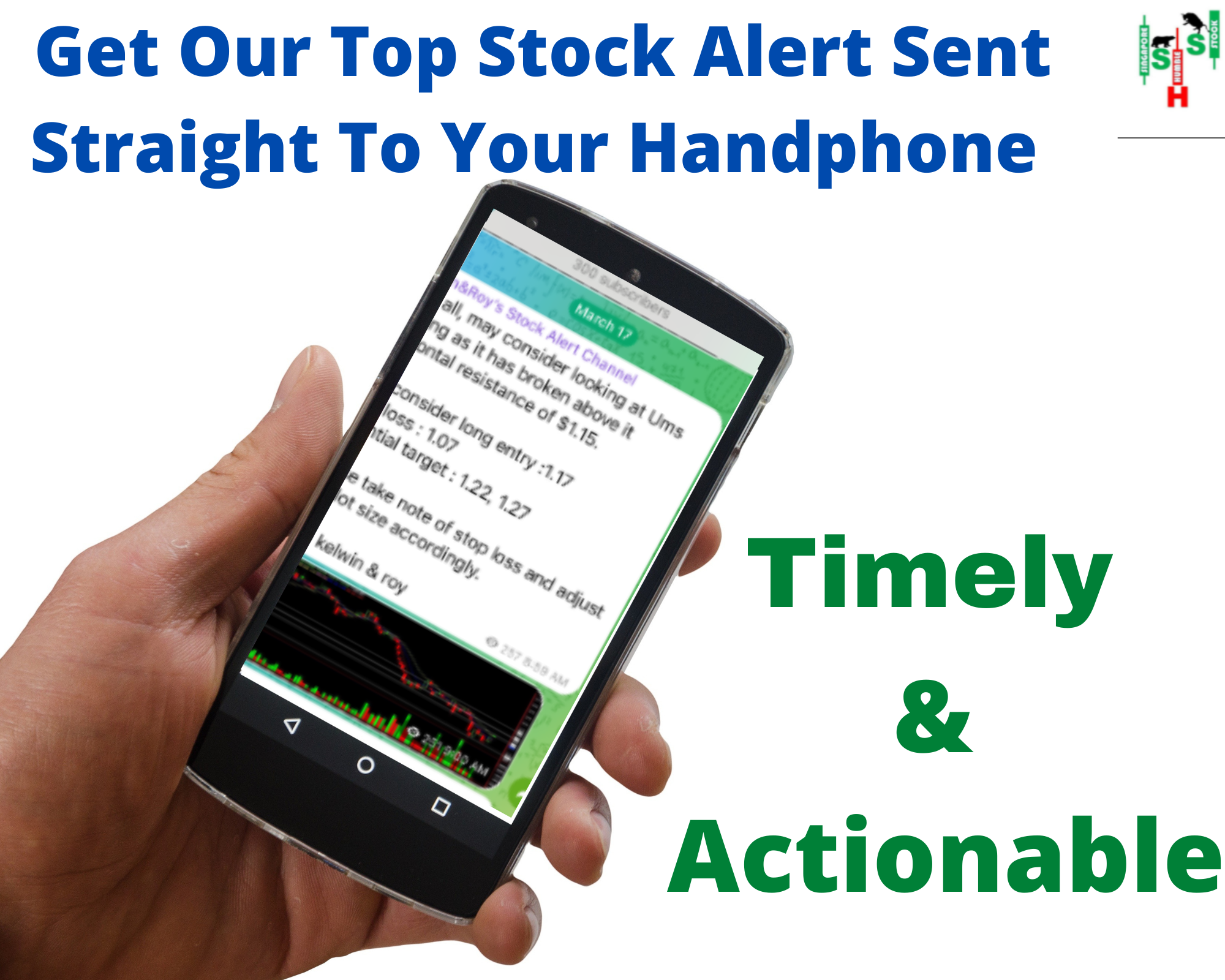 Want to be alerted earlier before the breakout?
Want to know what stock we're looking at next?
Be our EXCLUSIVE CLIENT and be alerted earlier to not miss out!
Yours
Humbly
Kelwin&Roy