18th August, 2016, 1:44 PM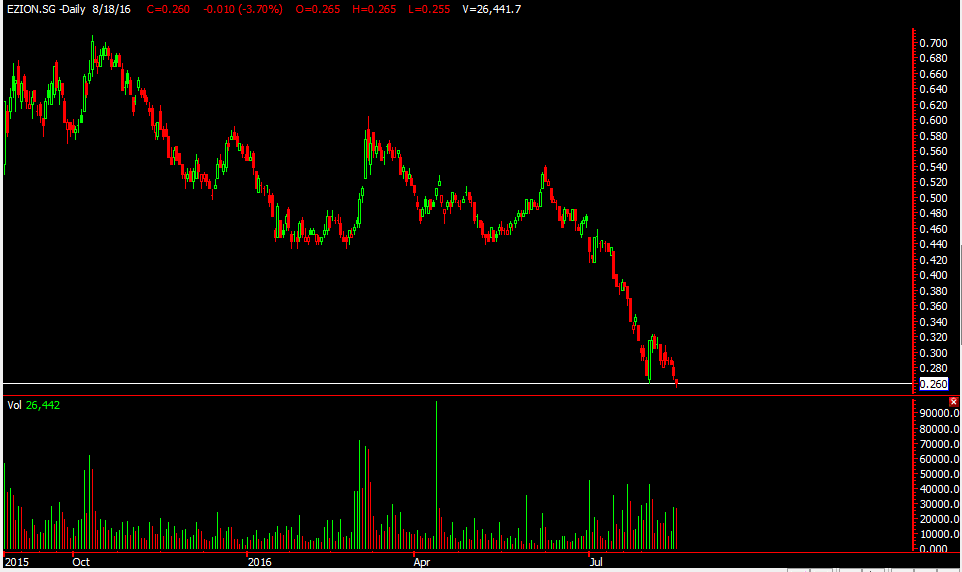 Oil has been up the recent few days and we think that it might move up to about $48-$49.50 area.
Ezion doesn't seem to move up even when oil is up. So we're looking at it quite keenly for a short. The current support is at 0.26 and if it stays below that we'll look for  a short. We'll have to look back at the 5 years time frame to find the next support at 0.23 then after that a round figure at 0.2. Probably a matter of time before it hits 20 cents.
Yours
Humbly