18th August, 2016, 1:33 PM
Do you see what i see?? Capitaland came down this week as blogged on Sunday night. In fact, property stocks came down this week, counters like city dev, UOL came down. This was sent to our clients with CFD on monday during trading hours =) followed by city dev the next day.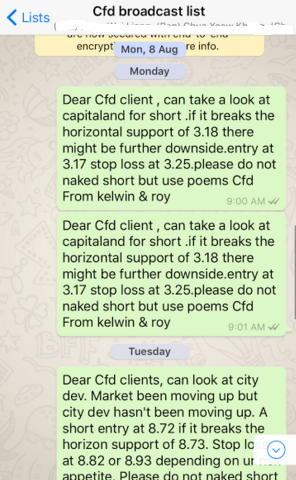 So where to now for capitaland? It has reached its 200ma a good area to take some profit at least. We feel that there might be more downside if it breaks the 200ma to $3 first. It might hover around the support and then break down after that. So we'll be looking to short when it breaks the 200ma . Remember your stop loss too ya.
Yours
Humbly