11th August, 2016, 12:57 PM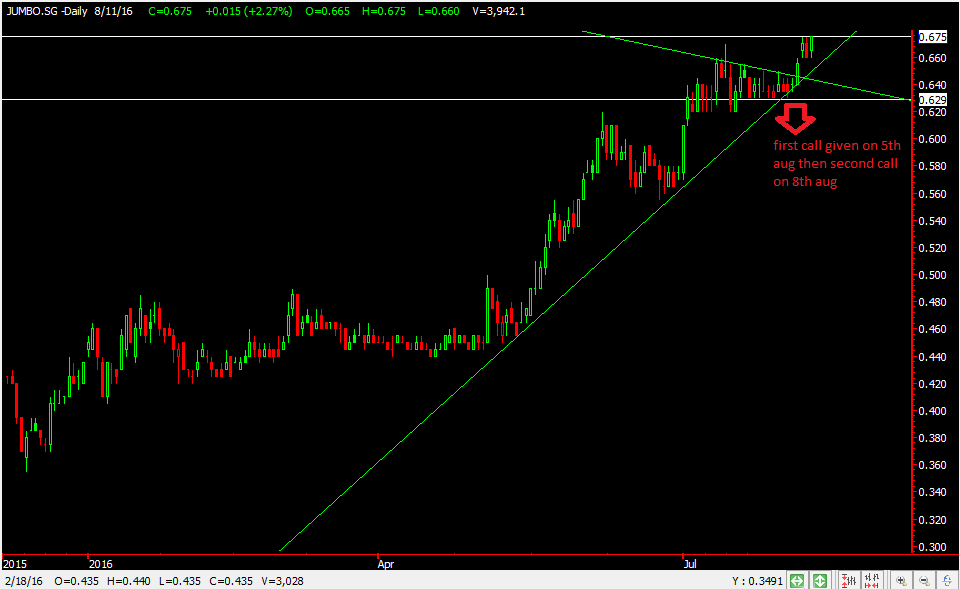 Yummy chili crabs =) We were sharing this stock with our clients on 5th aug at 0.63 to take a look and again on 8th aug hopefully some pocket money to go eat some crabs.
So where to next? We're thinking that the 0.675 might break with some volume coming in. If that breaks we might see next upside to 0.72 cents so there might still be some meat left but of course we're not expecting a straight line up. If you entry now do take note of your lot size do reduce it as this stock has ran quite abit. Stop loss would be 0.65 if its tight or 0.625.
Yours
Humbly