11th June, 2017, 11:38 PM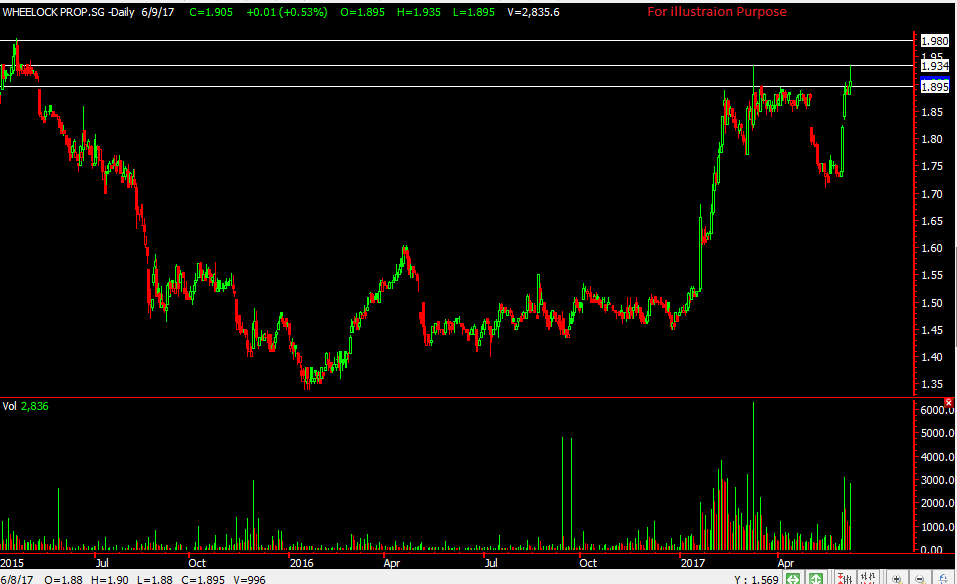 Wheelock Properties has reached our first resistance of 1.935 since we blogged on it last Tuesday . It broke its resistance of 1.895 and move up to 1.935. We would take some profit at 1.935 and hold some to see if it can break 1.935 to test 1.98.
Trading plan is important as we have talked about many times in our post. Using simple support resistance and support lines helps to guide our profit taking and stop loss.
Do contact us if you want to know more about having a trade plan and using trend lines to help sharpen your trading.
Yours
Humbly
Kelwin&Roy