16th August, 2022, 7:18 PM

SATS showed a very strong push up today despite the STI's negative performance. Its volume is actually the highest for the last 2 months which is a good sign. With an increased in the volume, traders are taking interest in this counter. Next possible upside $4.24 then $4.37.
Want to be informed even earlier before this breakout?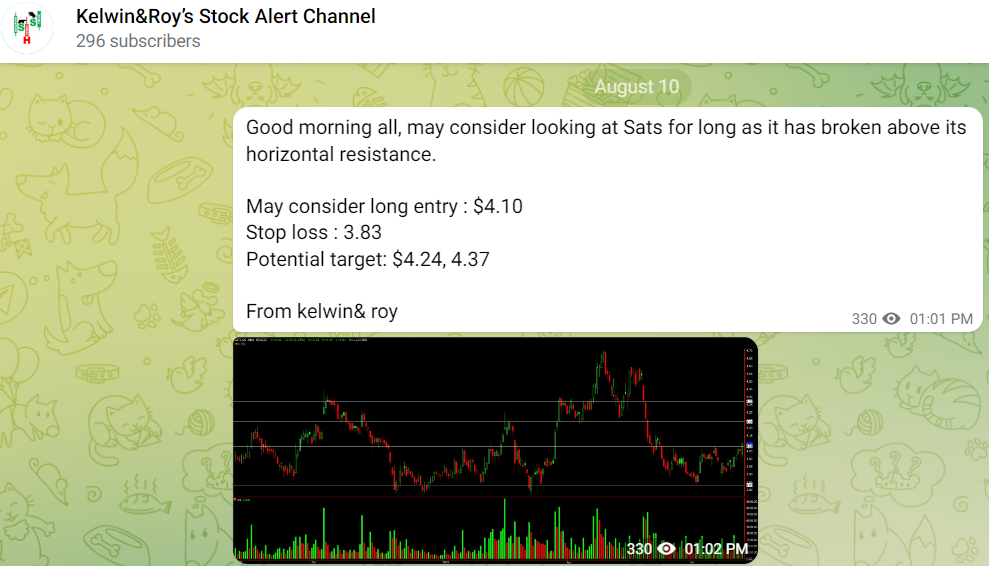 We alerted our clients less than a week ago and now we're seeing SATS move higher!
Want to receive such awesome alerts? Be our client to benefit from such ideas.
Contact Us and we'll guide you through.
Yours
Humbly
Kelwin & Roy