17th July, 2022, 3:30 PM
Did you see what happen last week? CPI numbers were out and it was higher than expected coming in at 9.1% which sent the market down at the start BUT actually recovered during the week. US markets did show some resilience and ended up for the week. This is not reversal yet but does show that markets are temporary ignoring these data. US earnings are are also coming out with JP Morgan having a lower quarter while Citibank beating results. Its too early to tell now but we will want to watch for more earnings before making any conclusion. For now we can see that S&P 500 and Nasdaq100 has strong resistance at the 50ema.
HSI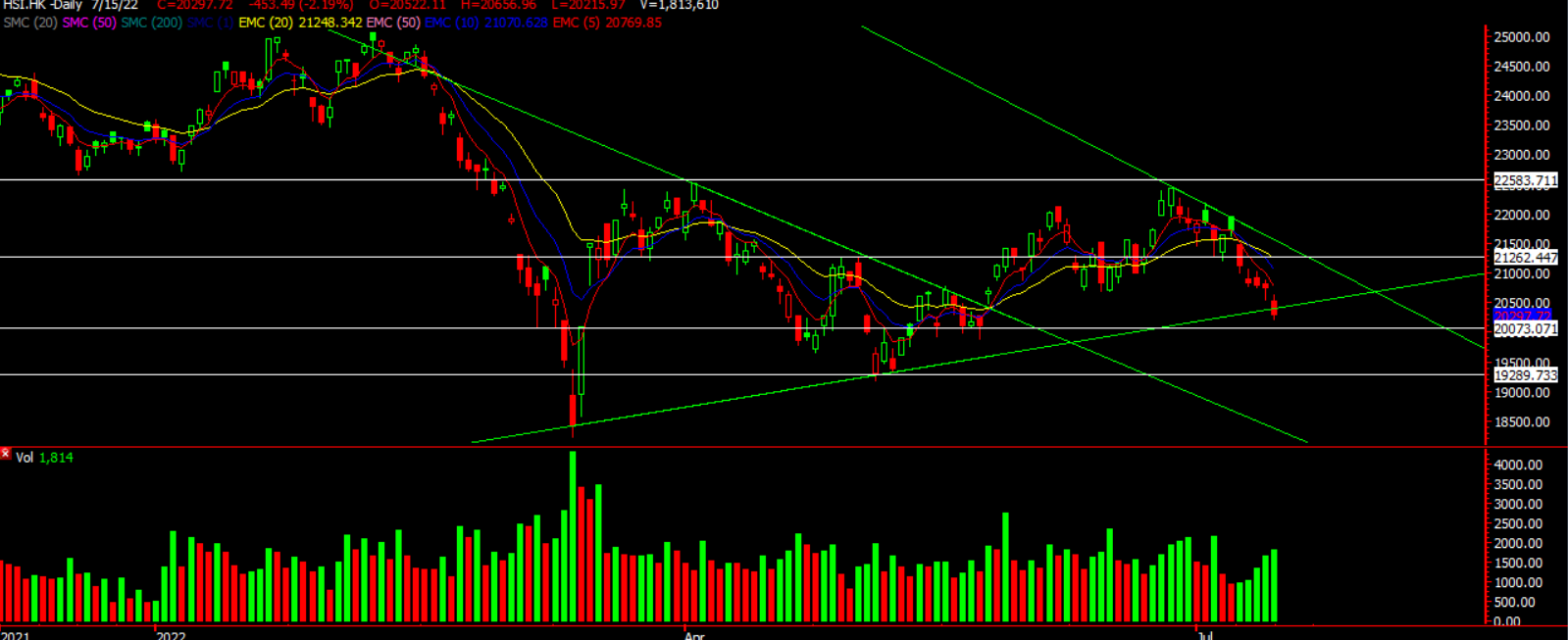 Weakness spotted in HSI which is a good thing if you're a longer term investor and have missed the first wave for the Hang Seng. It is approaching our 20k downside target. Increase in Covid cases, growth rate slowing caused the downside in HK last week. For this week we continue to look for opportunity for long term holders to take a position as HSI is coming close to the 20k mark. We'll watch for a base to form if not our next support would be 19300.
STI
STI couldn't break the resistance we drew and came off after that . Immediate support at 3089. STI still looks weak and mainly guided by the banks. If banks start to break their support, we might see STI test the low of 3040. STI continues to be in a range and our local market has been lackluster and there hasn't been much happening. Opportunity lies in HK and US for now so focusing more on those markets.
Head over to our facebook for more updates on S&P500 and Nasdaq for the potential levels we are looking at.
Yours
Humbly
Kelwin & Roy