13th July, 2021, 5:18 PM
Chart Source: Poemsview 13th July 2021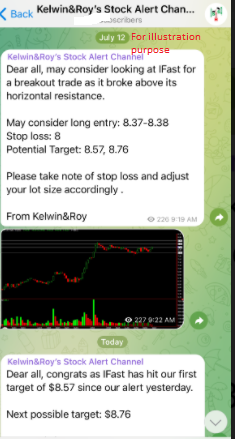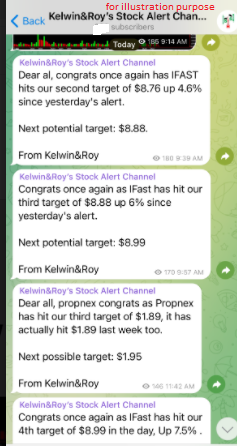 If you had jumped into IFast yesterday just when it broke out you should have been rewarded handsomely today. It is not very common to see stocks in Singapore moving up so furiously unless you're touching penny stocks which of course is in another world of its own.
Probably one of the best performing stock for today and we're glad to have alerted our EXCLUSIVE CLIENTS just yesterday! It was at $8.37 when we saw the broke out and the rest they say is history. And looking back, IFast has been particularly good to us since the start of the year as it was the first stock alert of the year when it was just trading at $3.11 ! And a few more times in March and April.
Now looking at the chart, $9 is a psychological resistance level and a break above that might see it move to $9.20 then $9.50. The volume is increasing and this might help the momentum on the upside.
Want to be alerted earlier and not miss out on our next trade alert? Be our EXCLUSIVE CLIENT  and find out how you can be included in our next alert. Or simply click the whatsapp logo at the bottom of the page to drop us a message.
Yours
Humbly
Kelwin&Roy