8th July, 2021, 9:13 PM
Chart Source: Poemsview 8th july 2021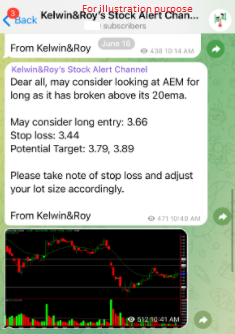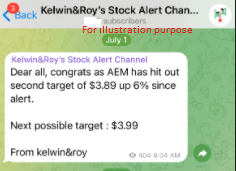 AEM has seen a steady increase since mid June and here's why we think taking some profits might make sense.
Ever since our alert at $3.66 AEM has risen over 10%. A 10% upside in a month is considered good to us especially in such a market condition.
It has covered the gap and this could potentially cause some traders to take profits. Furthermore, the closing candle doesn't look nice.
Global markets are also pulling back, sentiments are weaker and markets are jittery.
These are some reasons why we think taking some profits off the table might be wise.
Want to be alerted earlier and not miss out on our next trade alert? Be our EXCLUSIVE CLIENT  and find out how you can be included in our next alert. Or simply click the whatsapp logo at the bottom of the page to drop us a message.
Yours
Humbly
Kelwin&Roy