6th November, 2018, 9:22 PM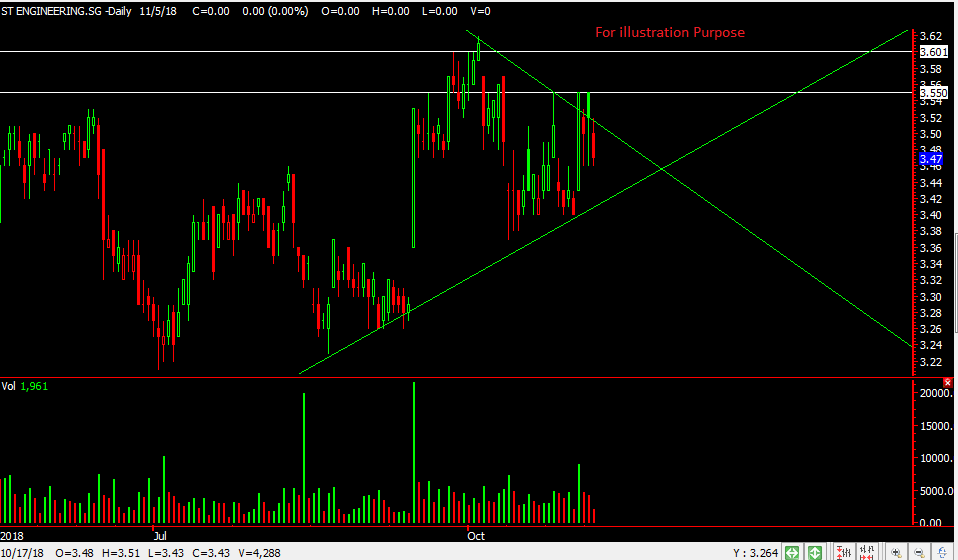 Chart Source: Poemsview 6th Nov 2018
St Engineering couldn't break the $3.55 resistance which we drew from our previous post. 
It had a nice run from $3.46 where we alerted our EXCLUSIVE CLIENTS to $3.55 and started to come down.
Failing to break that resulted in some profit taking in which is normal as part of the market movement.
Our near term support might be at around $3.42-3.44. Holding that might see another bounce up. Currently the downtrend line is still resisting St Engineering, breaking which might take it break to $3.55 then $3.60.
What's your trade plan like?
What's your trade plan like?
If you need help with a trade plan you know who to Contact! 
We're right here waiting!
Yours
Humbly
Kelwin&Roy