23rd June, 2022, 6:57 PM
A slew of good news has been coming out of China and this morning it was the automotive sector benefiting. China  considers extending electric car tax exemptions and this gave a boost to auto shares like xpeng, li auto, great wall motor and of course geely.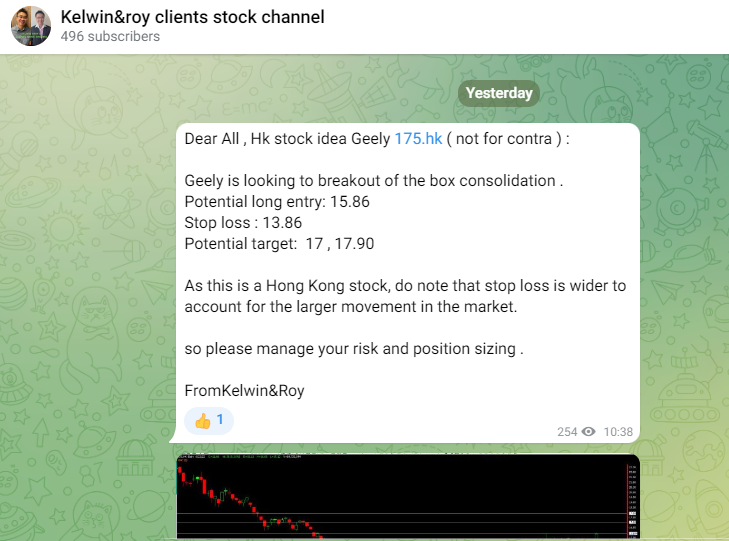 It came to our attention yesterday when we saw Geely trying to break out after a long consolidation and with volume. We informed our clients as we saw a good potential trade set up. We're thankful that it has risen over 7% in just a day hitting our first upside target! Very impressive run for a day! There looks like more room on the upside but of course not in a straight line. $17.90 is our next upside target!
As our local market is in a consolidation phase, it is important to look at other markets to continue to generate some income. So when one market is slow there are still other markets to look at.
Want to receive such awesome alerts? Be our client to benefit from such ideas.
Contact Us and we'll guide you through.
Yours
Humbly
Kelwin & Roy