27th June, 2022, 7:03 PM
Gila is the Malay word for CRAZY which probably best describes Geely as it has seen about a 20% upside movement in just 4 trading days ever since we alerted our clients on it! Crazy moves for some counters in the Hong Kong market and we're glad we managed to catch some of them.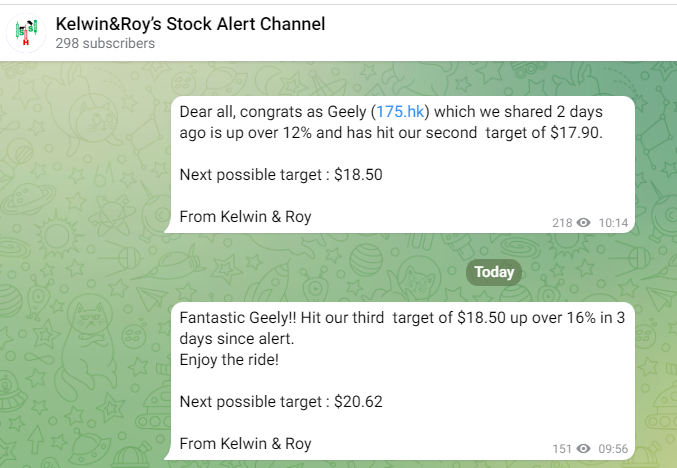 As for Geely, our eventual target is around $20.6 but there are signs of profit taking as Geely as risen quite fiercely over the last few days so its normal to have some profit taking coming in. We might see it move towards the 5ema of around $17.20 before some support comes in.
Want to receive such awesome alerts? Be our client to benefit from such ideas.
Contact Us and we'll guide you through.
Yours
Humbly
Kelwin & Roy