3rd July, 2022, 3:51 PM
Markets saw another roller coaster week with a strong start and then slamming down during the week. Hong Kong once again being the outperformer. Its the start of the second half of the year and earnings will be coming out starting Mid july which will set the tone for the markets. Inflation will hurt the overall results causing a compression on earnings and a beating on price too. Any big miss might send the stock plunging and for re-rating too. So do ensure to keep a look out for your favourite stock during this week.
HSI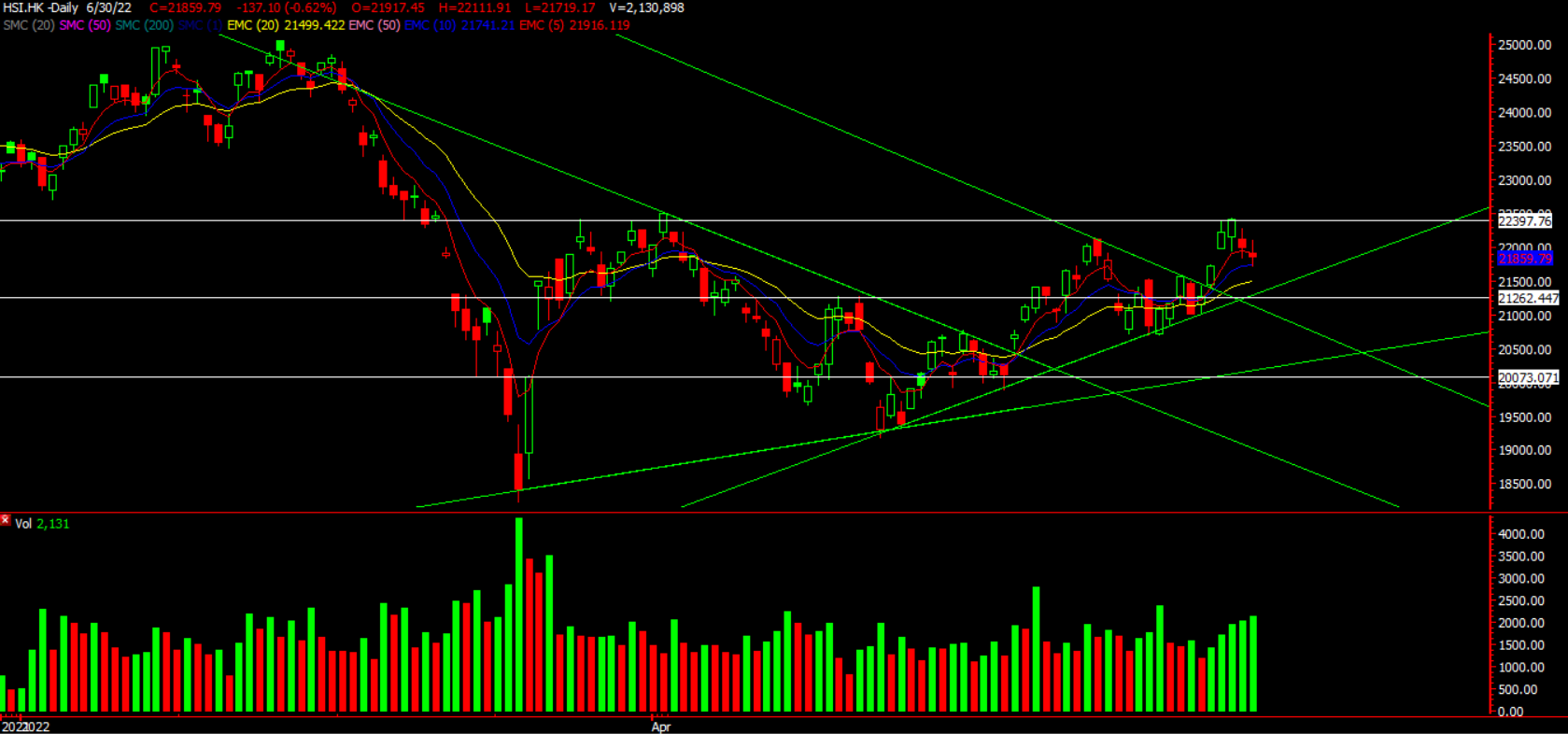 It rebounded to our projected target for the week and became resisted. A pullback is healthy to us and an even healthier if it manages to pullback to around the 20k level. As for this week, we're probably looking at 21262 level for support first as there are a few confluence of support there like the 20ema. Hk is in a bit of a range and for the long term investors who missed the first wave, look to buy on dips at the support level. HK is displaying a higher low so it has to maintain this for further upside.
STI
A slow week for STI as it continues to lag behind. It's been in a range for the past few weeks and nothing exciting for our local markets yet. We're just watching to see if the support of 3075 can hold for the week. So far, its been slow and there is a possibility of it breaking as our banks are also pricing in a recession with a slower loan book.
Head over to our facebook for more updates on S&P500 and Nasdaq for the potential levels we are looking at.
Yours
Humbly
Kelwin & Roy