2nd December, 2020, 7:02 AM
Chart source: Poemsview 2nd Dec 2020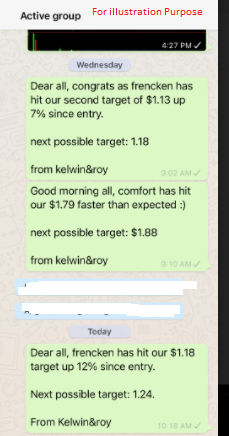 Frencken has been moving up steadily and being supported by the 5ema whenever it pulls back. We mentioned last week that volume started coming in and we might see Frencken move higher, true enough this came true. It has climbed up to our $1.18 target up over 12% in just over 2 weeks and taking some profits is always good.
So where are we targeting next? With some volume coming in today we might see it move higher to challenge the $1.24 close and then the previous high at $1.26. Our first support would be the 5ema then the uptrend line.
Want to cut through the noise and get such trade alerts straight to your handphone?
Then be our EXCLUSIVE CLIENT and find out how much value is waiting for you!
See you onboard soon!
Yours
Humbly
Kelwin&Roy