16th February, 2017, 11:48 PM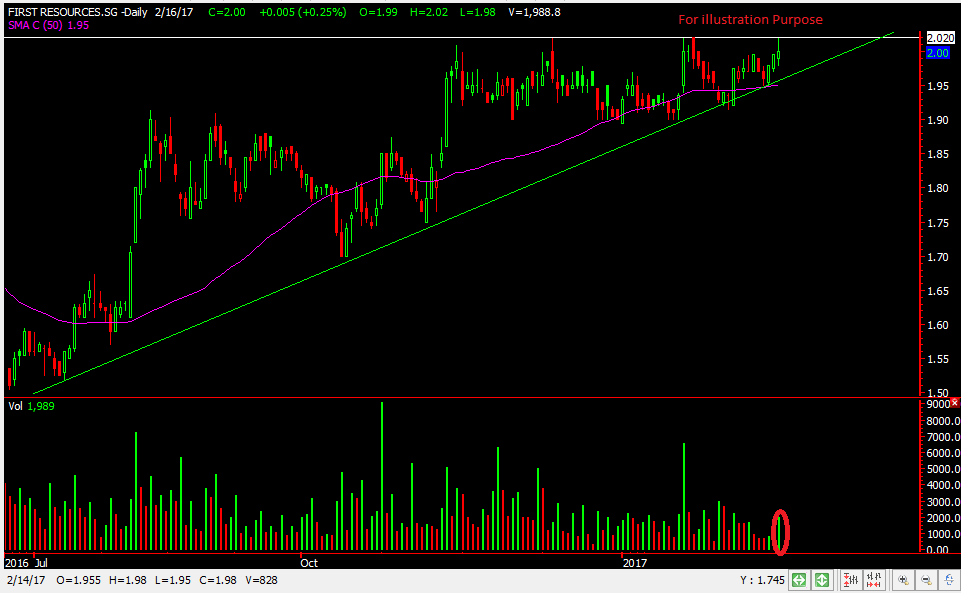 First Resources is a palm oil related stock we been mentioning since January and has sinced moved up to the key resistance of $2.02. It has retraced back to the uptrend line and remained above it keeping it nicely intact. We can see that it has recently rebound from the 50 days simple moving average and the uptrend line too.
It has an increased in volume today and with palm oil rising First Resources might stand to benefit. Two things could happen.
It could break out of the horizontal resistance of $2.02 and might move to $2.06 and higher
It could hover here and test the uptrend support line and hopefully breakout of the range
So we're watching to see if it can breakout and will put a stop loss at  1.96 or 1.94.
Yours
Humbly
Kelwin&Roy