26th April, 2018, 12:14 AM
Wilmar – [ Keeping A Close Eye On It]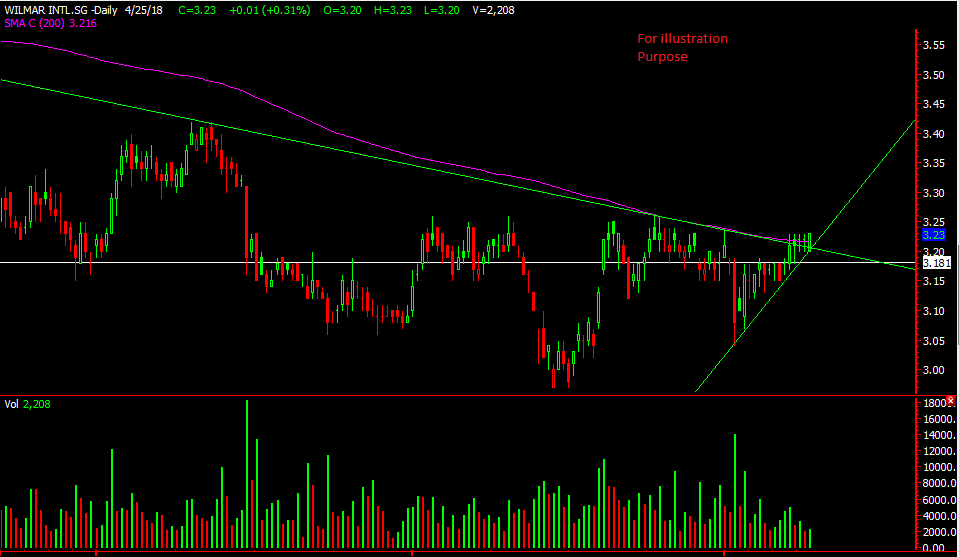 Chart Source: Poemsview 25th April 2018
Wilmar Asia's leading agribusiness group has seen its share price slowly moving up recently.
Wilmar a blue chip and part of the STI index component stock hasn't really followed the recent rally.
It could be a lagged as the commodity sector hasn't really moved.
Could Wilmar start picking up?
Wilmar finally closed above the 200ma with some increase in volume.
Of course a better entry would be at $3.19 which our exclusive clients were informed of.
Lets continue to watch and see if wilmar can start climbing up to our target.
Some upside targets we might be looking at are $3.24 then $3.29.Watching our short term uptrend line too.
Want more trading analysis sent your handphone via whatsapp?
A fast and convenient way to be updated of the latest movement in the market.
Then CLICK HERE to start your trading journey with our top tier remisiers.
Yours
Humbly
Kelwin&Roy