1st April, 2018, 9:49 PM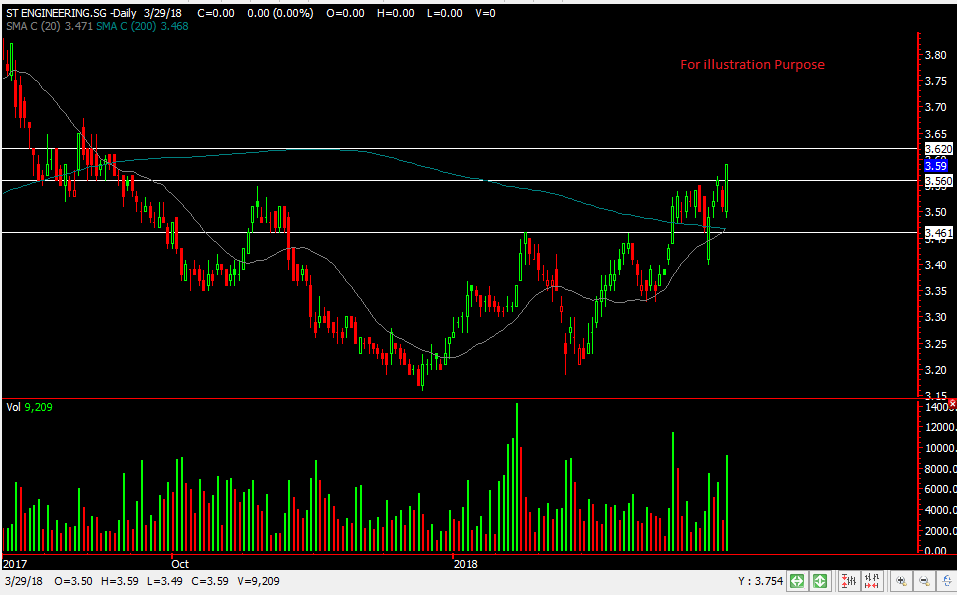 Chart Source: Poemsview :1st April 2018
St Engineering closed at the day high on friday and also above its 200ma.
Volume for St Engineering also came in and it was the highest in the last two weeks.
St Engineer is also part of the 30 STI Component Stocks.
We like that the volume is bigger than the last few days which might mean that the upswing could continue. Our next possible upside target might be $3.62 first then $3.66.
As always, our exclusive clients were informed of this trade analysis earlier on at $3.56.
Want to be the first to be informed of such trade analysis?
CLICK HERE if you are serious about trading and want to be informed of the latest movement in the market
We got a team of top tier remisiers waiting to serve you.
Yours
Humbly
Kelwin&Roy