9th March, 2021, 6:07 PM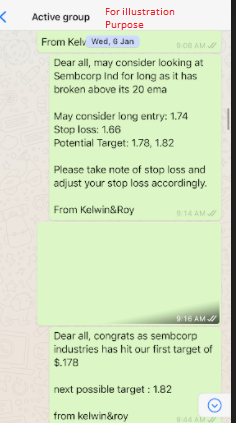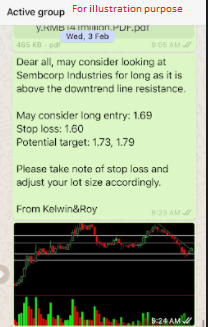 Chart Source: Poemsview 9th March 2021
Sembcorp Industries saw an increased in volume today which is one of the highest over the last 4 months. With this increase in volume we might see a test of the recent peak of around $1.87 given such a strong volume. Some resistance might be met around that area and if we managed to clear that we might see a push to $1.95 area.
So far Sembcorp Industries has been good to us on both occasion as shown above. Find out how you can swing your trades using Poems CFD to ride out a trend!
Want to cut through the noise and get such trade alerts straight to your handphone?
Then be our EXCLUSIVE CLIENT and find out how much value is waiting for you!
See you onboard soon!
Yours
Humbly
Kelwin&Roy