24th October, 2019, 6:18 PM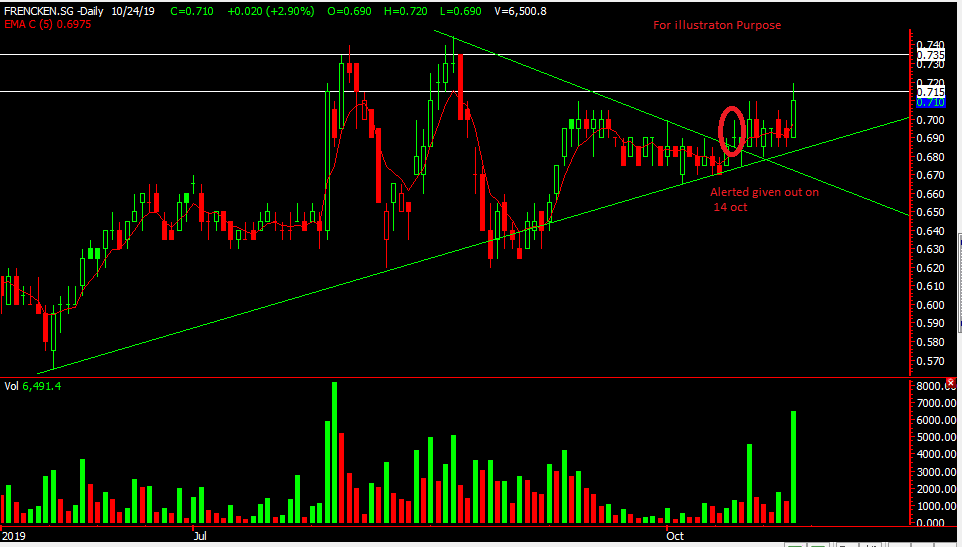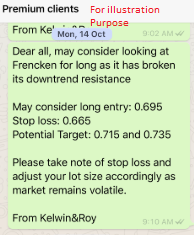 Chart Source: Poemsview 24th Oct 2019
Frencken finally saw some movement today as traders started to rotate over to Frencken. A huge surge in its volume today saw it hitting our first target of $0.715. As the excitement faded Frencken closed off at $0.71. With such huge volume it might help sustain the next up move.
Frencken has to break above 0.715  a potential resistance which might then take us to 0.735 then 0.745 its previous high. We're glad we alerted our EXCLUSIVE CLIENTS on Frencken before it moved so that they could plan, prepare and proceed.
Want to be part of this EXCLUSIVE GROUP that were alerted of such a trade analysis?
Wait no more! CONTACT US NOW to see how you can be part of this group to receive value added service sent straight to your handphone.
Yours
Humbly
Kelwin&Roy