3rd June, 2022, 4:23 PM
Olam one of the bright spot in our local market while most of the other stocks are moving sideways. Despite the slow move in STI for the week we saw OLAM moving up about 6% which is very good in our view!
From the chart, it how broken above its downtrend line but of course as an active client of ours, there were alerted much earlier during the week when Olam was just trading at $1.51.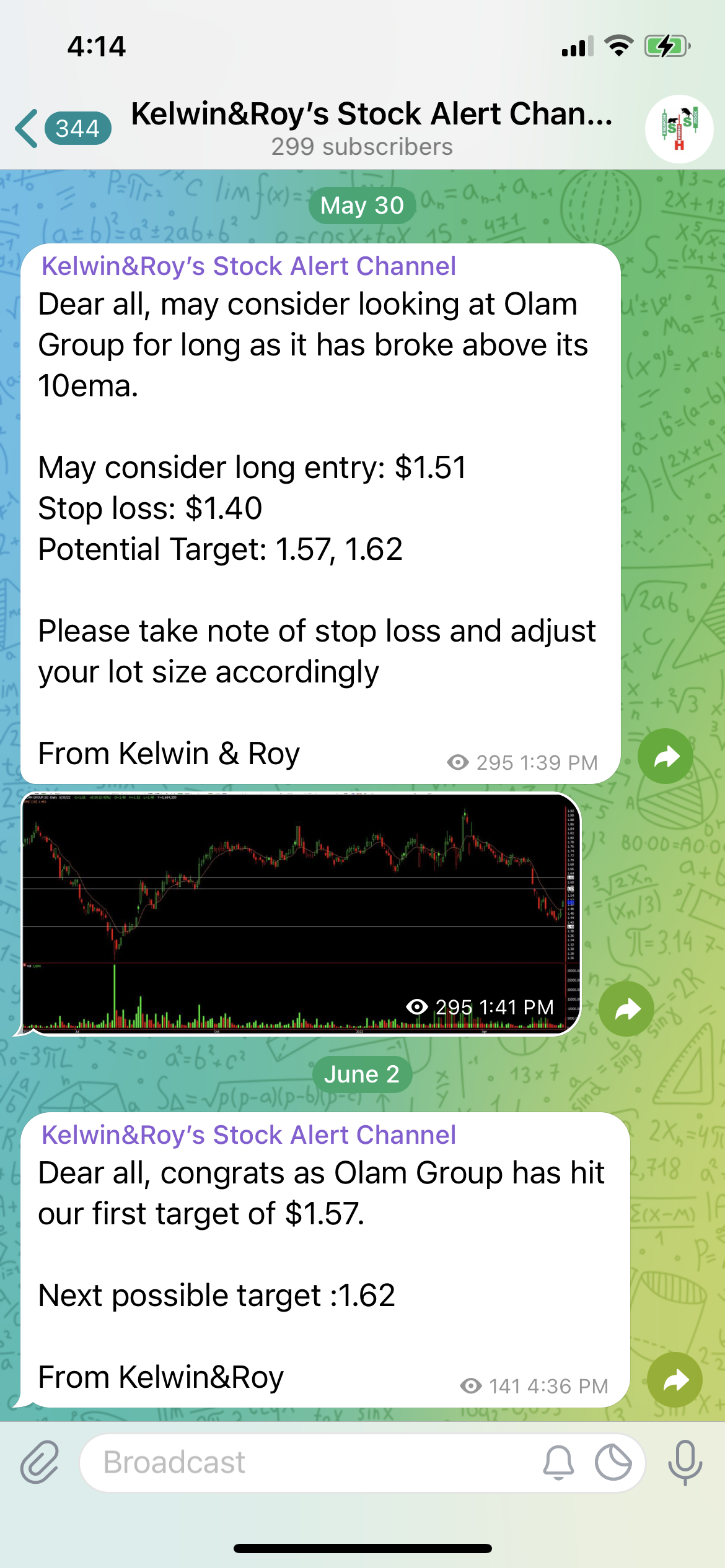 Olam might take a short rest and then move up to test the $1.67 and $1.72 resistance in the coming weeks.
Want to be Alerted Earlier before a breakout? Want to be supported even in the toughest market condition and come up on top of it?
Then CONTACT US NOW to see how you can bring your trading to the next level with us.
Yours Humbly
Kelwin & Roy