10th July, 2020, 8:11 AM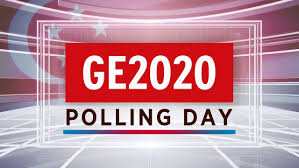 Image source : Straits Times
Its 10th July 2020 and Singapore will head to the poll today as voting commerces.
As such, Singapore stock market will be closed and will open on Monday ( 13th July).
We'll give more updates on the singapore markets during the weekend. Look out for that
Meanwhile, take care and stay safe.
Majulla Singpapura!
Yours
Humbly
Kelwin&roy