19th July, 2018, 10:23 AM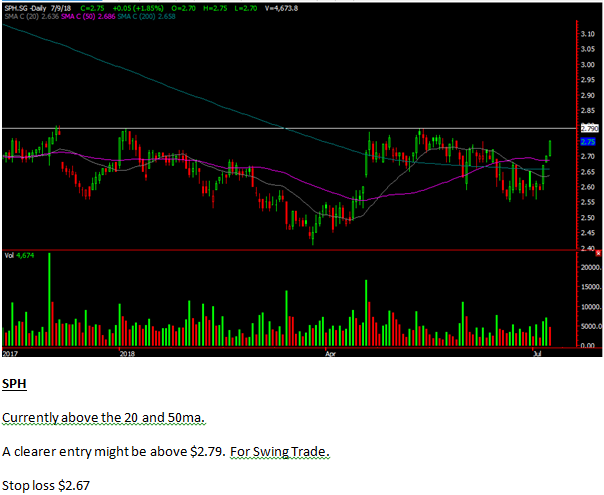 Chart Source: Poemsview 19th July 2018
SPH part of the STI component stock had just recently reported its results last week with an increase in profit. More can be read HERE.
SPH was a stock that was in our watchlist too. And of course alerting our EXCLUSIVE CLIENTS to it.
Advanced alert given so that our EXCLUSIVE CLIENTS can plan, react and decide with time on their side.
Currently SPH has hit our first target of $2.86. The moving averages looks like they might crossover which is a good sign to us. The 20ma cutting the 50ma from below. Positive sign.
Our next target for SPH might be $2.92 and after which we will update accordingly.
Want to be part of this EXCLUSIVE CLIENT Group?
Want to be informed in advance of such trade analysis in order to plan and prepare?
Then be Kelwin & Roy's client to enjoy such value added services.
Don't miss out further!