1st January, 2018, 11:06 PM
Chart Source: Poemviews ; Date 29 Dec 17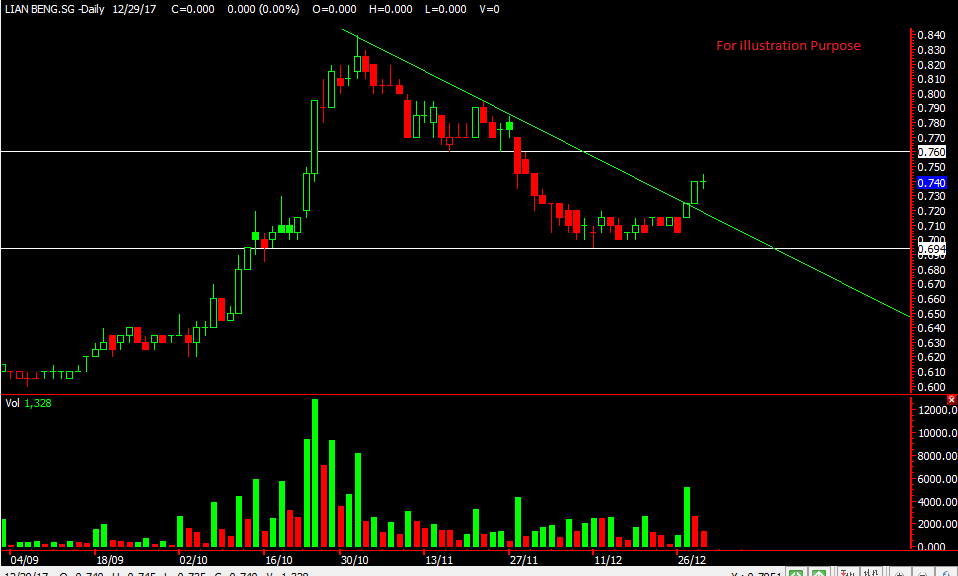 A very happy new year to all! We had you all had a fantastic 2017 and are looking forward to 2018!
It was a good end to 2017 as both Chip Eng Seng and Lian Beng moved up to our first target price.
As our previous post  on Chip Eng Seng we mentioned that some construction/property developer counters were moving.
Lian Beng is one of them. As it moved out of its downtrend line and marched towards 0.745. Our next possible target might be 0.76 and will update accordingly.
In fact our exclusive clients were informed earlier during the week when Lian Beng broke out at 0.725.
Want to be part of this exclusive client list that was alerted earlier on this trade analysis? Given such a market condition, it is always good to stay ahead and be alerted!
Open A Trading Account With Us and don't miss out anymore. We got a team of top tier remisiers waiting to serve you.
Yours
Humbly
Kelwin&Roy