21st February, 2018, 8:12 PM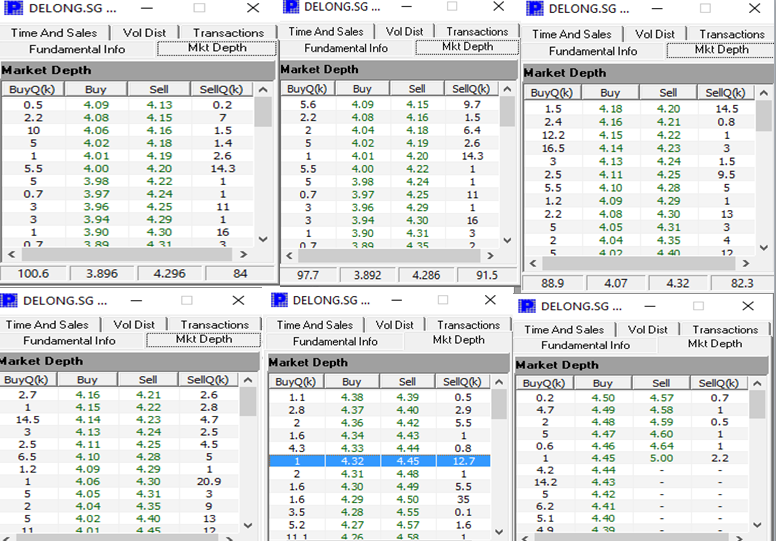 Chart Source: PoemsView 21st Feb 2018
Delong has had a fantastic run today up close to 20%. Many are asking if this was part of our trade analysis.
As we all know, Delong has a very thin market depth. We have screen shot its market depth through the day and you can see how thin and sometimes a wide spread it has.
Would this be something on our trade analysis? Well, the chart looks good but how does one trade with such thin liquidity and wide spread at times?
What if the stock comes down? Will it move down very fast and furious? Would we be caught in it and not be able to sell?
These are some of the questions we have to ask ourselves before trading such thin illiquid counters. Don't just look at the upside. We at singaporehumblestock always take care of the downside first and ensuring  a stock has enough liquidity before doing an analysis.
There are many stocks out there in which we prefer to look at.
Looking for a community that looks out for you?
Click HERE if you are serious about joining our exclusive community where we constantly remind and look out for each other's blind spot.
Yours
Humbly
Kelwin&Roy