18th January, 2017, 9:22 PM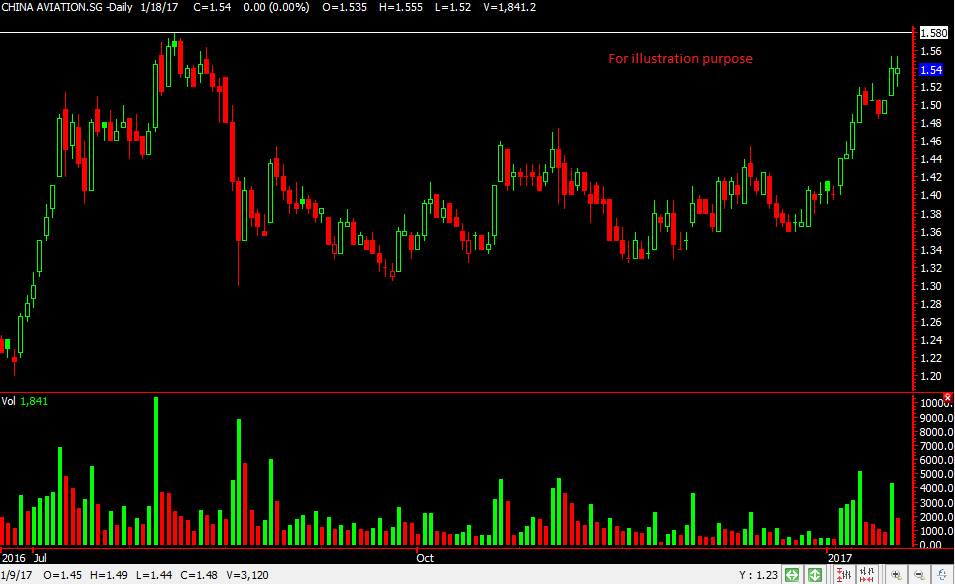 Following up from our previous post on China Aviation as it took off from 1.44 and now at 1.54.
Some of you have been asking how trade a stock like this as this run has exceeded the contra period and may we suggest using CFD. Poems CFD has a wide range of stocks and china aviation is one of them. With that you simply have to pledge a certain percentage of margin and you'll be able to hold your position for a longer time in order to swing for a potentially higher profit.
So where might CAO move to? We are looking at a retest of the high of 1.58 and if that breaks convincingly then one can look to add position. Remember to move up your trailing stop loss to 1.52
Yours
Humbly