9th January, 2017, 12:57 PM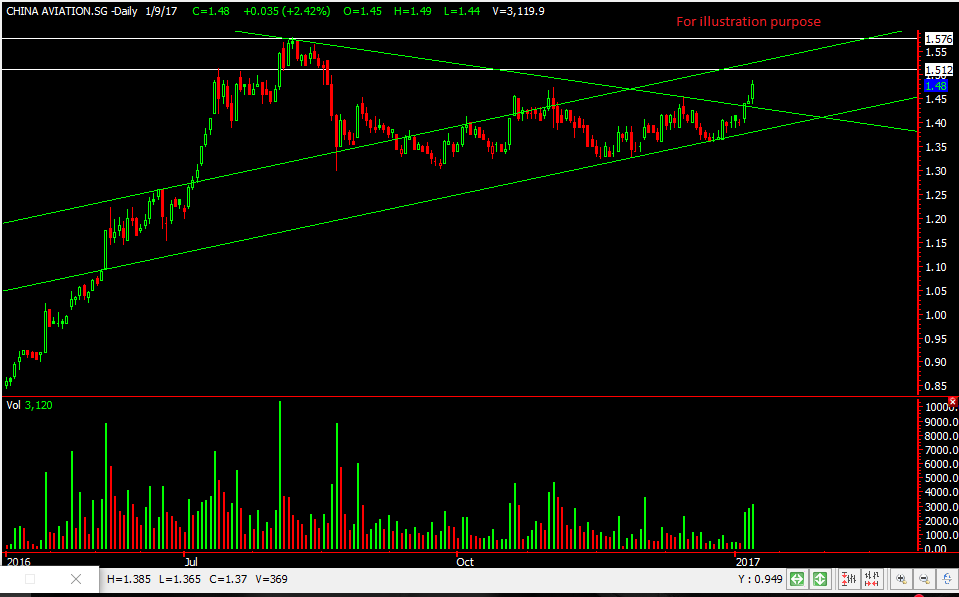 Following up from our previous post of CAO (http://singaporehumblestock.com/2017/01/china-aviation-flying-off/) which we posted just last thursday. The stock has moved up to a high of 1.49 in just two days but of course we believe in being slow and steady and not quick riches.
The next possible targets could be that horizontal resistance at 1.515 and then if that breaks above then to test the previous high of 1.575. Let's see how it goes. And remember to protect your profits along the way too.
Yours
Humbly