13th July, 2016, 1:49 PM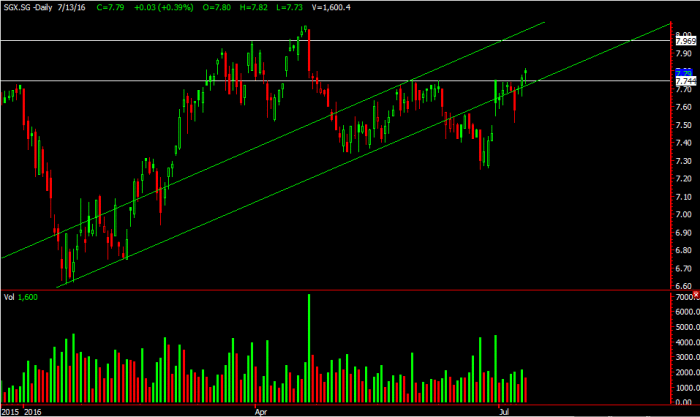 SGX, it managed to recover to hit back into its uptrend line which shows strength and furthermore its candle today has a nice rebound pattern kind of like a hammer candle.
With that we might see more upside to 7.95. A stop loss could be placed at 7.71 while an entry is one pip above today's high.
Sino G , worth taking a look. Supported by its uptrend line and being resisted by the 40 and 50ma. A clear of those resistance at 0.65 might see it move to 0.66 and then move up to the second uptrend line at 0.71. There was  a spike in volume today too which caught our attention. An anticipation entry can be at 0.655 and staying in till it hit our resistance line. Stop loss would be at 0.595.
Yours
Humbly