12th September, 2016, 3:18 PM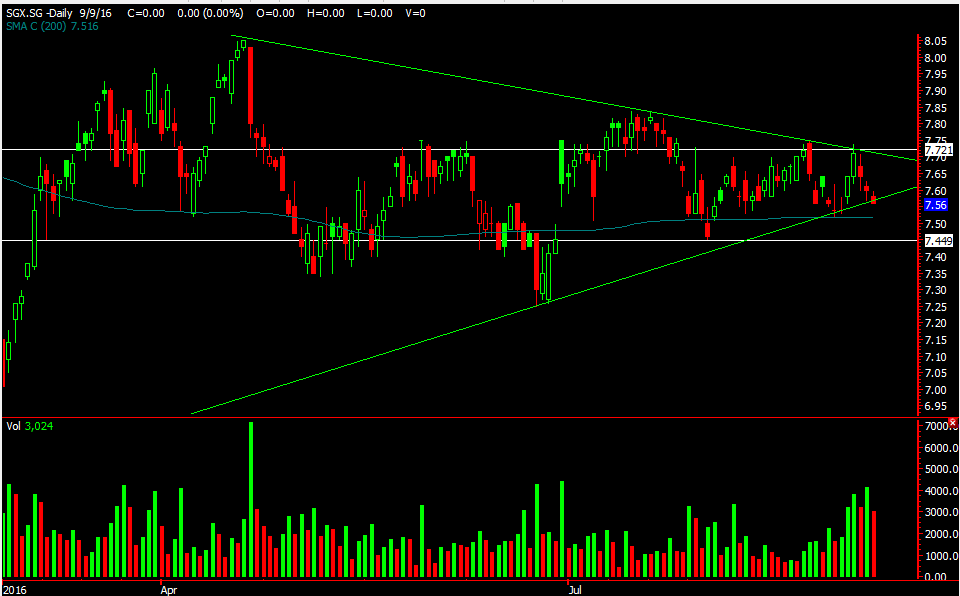 SGX will go XD on 28 sept 2016 so do take note of that.
It is currently sitting on the uptrend line but looks like it might be breaking down from it. SGX can be a whippy stock so do take note ya. If it breaks the uptrend line more downside could be seen to the 200ma at 7.51 then to the horizontal support of 7.44 . Please take note of your stop loss too. A break above 7.75 might signal more upside and that's where a stop loss can be placed.
Yours
Humbly