11th February, 2016, 2:45 PM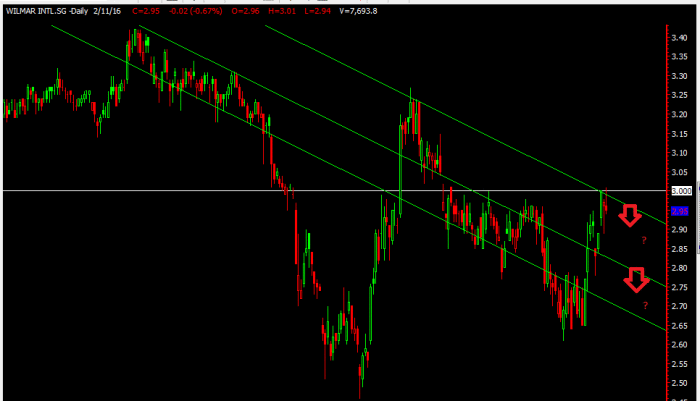 Palm oil counters recently had a good run but with market being weak these counters gain might come to a temporary halt. Wilmar has recently hit its resistance of $3 (a round number that market likes) and seems to be turning down. From our chart, we can see that the horizontal resistance coincides with that downtrend line we drew too. If you were to initiate a short u would want to short around $3 area. Currently it closed at $2.95 today, question is is it too late to short now? Well, it all depends on your risk reward level ya. Your stop loss would be around $3.02-3.03. If the stock does come down we're hoping it comes down to the second downtrend line  at about $2.82 level and if that breaks then maybe $2.70.
The weekend is near =) time to do some homework over the weekend.
Yours
Humbly