28th July, 2016, 1:24 PM
Sembcorp ever since our previous post on 24th jul has been coming down and finally close at 2.85 today. We're hoping it test then 2.8 support then head to 2.6. Still looking bearish for us.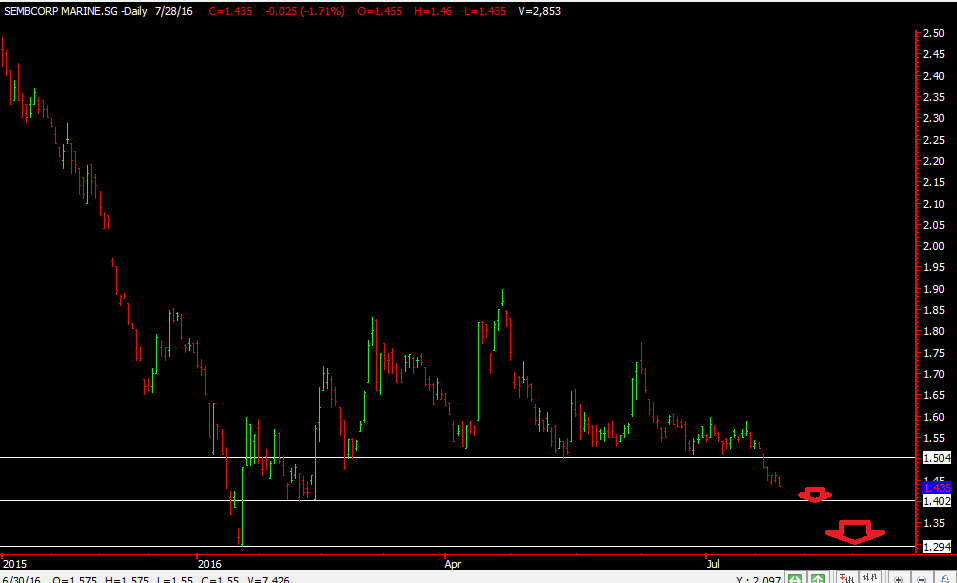 Sembmar ( SMM for short) since last friday as it broke the 150 support started to come off and down to 1.435 today. It reported its result this evening (http://www.sembmarine.com/scm2016/wp-content/uploads/2016/07/SCM2Q2016-PressRelease-28July2016-1.pdf) . Results wasn't fantastic Q2 profits down 90% from the same period a year ago. We're looking at 1.40 then 1.30 eventually.
Keppel Corp also down from when we posted, though alittle late but better late than never right? On track for 5.20 target
Yours
Humbly