20th February, 2016, 8:36 AM
Still remember our post on first res previously? It hit our resistance line in the previous chart and dropped but didn't drop as much =( as we would have hope for it to so and broke up instead. So if you have placed your stop loss at the resistance line ur loss would have been minimal.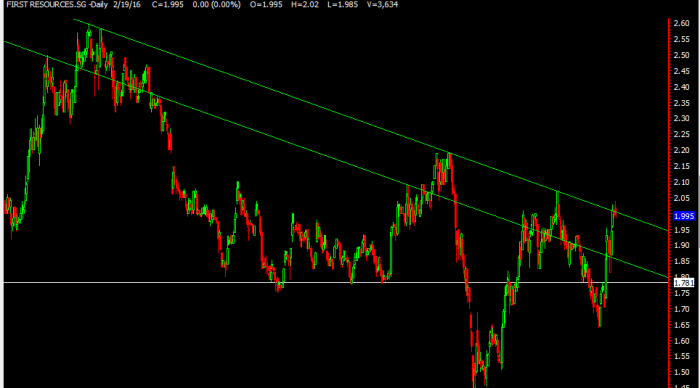 Now for an update , it has come up to the longer term downtrend line and once again if you believe in the pattern you would hope for it to start coming down. Like us we are watching to short as it as reached the resistance. Our stop loss would be at $2.04.
Yours
Humbly