Chart  Source: Poemsview,  Date (29 Nov 17)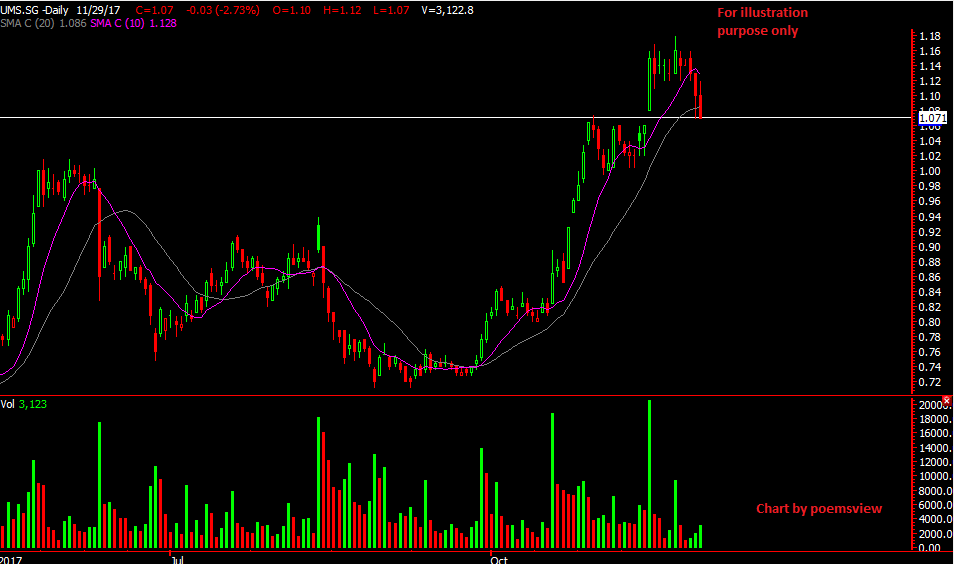 Ums is an electronics play has had some pullback recently. It has pullback to our horizontal support  The 10ma which is a faster responding moving average is currently sloping down.
We're looking at the $1.07 as the current support and if that breaks we might see it move down further. Want to know where it might head to? Do drop us a message and we'll be glad to explain more. Getting your CFDs ready would be good.
Yours
Humbly
Kelwin&Roy