9th November, 2020, 11:31 PM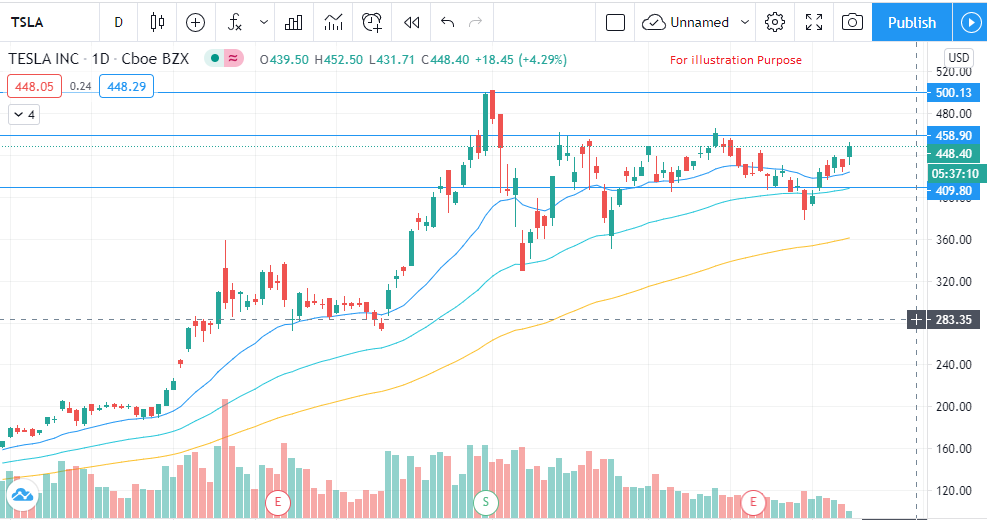 Chart Source :Trading View 9th Nov 2020
Tesla (TSLA) could benefit from biden's clean energy policy which we mentioned in our previous post. Tesla is one of the prominent electric vehicle players led by one of the most outspoken CEO of all times Elon Musk.
Let's take a look at the chart of tesla. We can see that the horizontal resistance is around the $458 range and a break above that and staying above that might see it push to $500 first. Tesla might be a little harder to trade and we'll prefer to be holding this for longer term rather than trading it. The moves for Tesla is a little more volatile and if you believe in the technology that tesla has then you might want to be in it for the long haul.
Keeping a close eye on the break with the support at the 50ema.
Yours
Humbly
Kelwin&Roy